And also ...
Digitick

Digitick is the French leader in electronic ticketing (e-tickets) and the only major player to offer a complete range of services across the entire ticketing sector.
Through its subsidiary zePass.com, it offers a ticket resale platform for individuals, which is a legal solution to the online purchase and sale of tickets, in an effort to combat black-market activity.
Through its subsidiary Infoconcert, the leading concert scheduler in
France, it provides the most complete concert database in France.
Vivendi acquired Digitick in 2010 and increased its interest to 100% in 2012.
See Tickets
See Tickets is ranked second in the distribution of theater and event tickets in the United Kingdom. The company sells its tickets on all networks, particularly online and through mobile devices.
Vivendi acquired 100% of See Tickets in August 2011.
Wengo
With over 3 million visits since 2009, Wengo is the leader in phone-based expert assistance. It recently extended its service offering to include home delivery to customers.
Through its websites wengo.fr, wengo.es, wengo.pt , wengo.it, wengo.com.br, latino.wengo.com, the Company offers a new experience when shopping for professional services, the basic features of which include: transparency in terms of prices and customer reviews, guaranteed availability, certification, and the ability to immediately telephone one of the 2,500 professionals listed on the platform, 24 hours a day, seven days a week.
This service is aimed at individuals as well as professionals. It helps them to find answers in such varied fields as legal advice, business creation, education, computers, psychology, coaching, astrology, health and fitness …
Watchever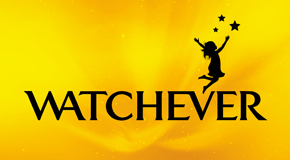 In January 2013, teams from Vivendi Mobile Entertainment (VME, a wholly-owned subsidiary of Vivendi) focused on the development of a new offering in Germany.
For a monthly subscription of €8.99, Watchever provides a wide selection of TV series and German, European and international movies.
It is accessible via the Internet on various types of devices: tablets, smartphones, PCs, game consoles and connected TVs.
Update date: