And also ...
Vivendi owns Vivendi Mobile Entertainment (Watchever and zaOza), Digitick (French leader in electronic ticketing), See Tickets (the number two ticketing business in the UK) and Wengo (French leader in expert phone counseling).
Watchever and zaOza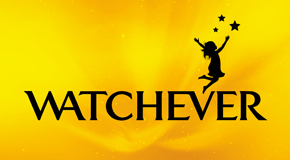 Vivendi Mobile Entertainment (VME)'s role is to create new distribution channels, to market Vivendi group's digital content and to relay content from other groups. The company produces its own content, works closely with the group's businesses as well as with many independent producers and creators.
Since January 2013, VME markets an innovative subscription video-on-demand platform branded Watchever. This service offers a wide choice of movies and TV series from Germany, other European countries, from the US and other international territories. This content is accessible via the Internet on a variety of devices including connected TV sets, set-top boxes such as Appel TV, game consoles, PCs, tablets and smart phones, Watchever perfectly fits with Vivendi's strategy to make content available to audiences through various distribution methods.
VME also offers a digital service specifically designed to target the 15-35 year old age group in French under the brand zaOza.
VME was created in early 2007. It is a wholly-owned Vivendi subsidiary.
Digitick

Digitick is the French leader in electronic ticketing (e-ticket). It offers to organizers of shows, cultural, sporting and other events, an innovative and complete way to manage their ticketing system in real time, allowing them to optimize their receipts; and to the public, it provides a virtual ticket-sales service for shows, and sporting, culture and leisure events. These tickets are available on the www.digitick.com website, and on organizer or affiliate websites, via mobile Internet and through partners with physical points of sale.
In addition, through its zePass subsidiary, Digitick combats the black market by offering a legal web solution for the purchase and resale of tickets between individuals.
At year-end 2010, Vivendi took over Digitick, which now has a share capital that is distributed between Vivendi (65.2%), SFR (27.1%) and Digitick executive management (7.7%).
See Tickets
See Tickets is ranked second in the distribution of theater and event tickets in the United Kingdom. Its two primary businesses are ticketing for pop, rock and other music concerts and sports events, as well as ticketing for musical comedies and theater in London's West End. The first segment is managed by its unit in Nottingham, and the second by its unit in London.
See Tickets sells its tickets on-line and by telephone. It has a large affiliated sales network (including specialized papers and Internet sites).
Vivendi acquired 100% of See Tickets in August 2011.
Wengo
Wengo is the leader in expert phone-based assistance in Europe (France, Spain, Portugal, Italy) and it is also established in Brazil.
Through its websites, wengo.fr, wengo.es, wengo.pt , wengo.it, wengo.com.br, latino.wengo.com, it has built a customer-relations platform using independent experts to obtain responses to questions on various topics such as education, legal advice, business creation, computers, psychology, coaching, astrology, health, wellbeing and domestic tasks.
This service is aimed at individuals as well as corporations. It allows customers to contact one of the 2,500 experts available 24 hours a day, 7 days a week. Wengo serves as an intermediary, offering guaranteed security (payment by credit card), quality (certification of experts and evaluation by their users), and confidentiality. There have been more than two million consultations made since 2009.
Update date: