And also ...
Vivendi Ticketing
Vivendi Ticketing comprises the ticketing businesses See Tickets in the UK and the US, as well as Digitick Group in France. Both businesses specialize in the retail and distribution of tickets for live entertainment, sport and cultural events, in addition to providing operating platforms for venues to run their own ticketing services.
Vivendi Ticketing processes annually over 40 million tickets and counts the Eiffel Tower, the Palace of Versailles, Manchester City Football Club and Glastonbury amongst thousands of other clients.
The business also operates as an internal service provider to other Vivendi businesses notably Universal Music Group where tickets are sold for and on behalf of the group's artists.
Digitick
A digital native company, Digitick Group is the French leader in dematerialized ticketing for shows, cultural, sporting and leisure events. Leader in e- and m-ticket, Digitick also specializes in providing comprehensive ticketing solutions, including ticket management, sales and access control, for the culture, sports and leisure industries.
Digitick Group is the only French player to integrate three business segments: the provision of tickets to the general public through Digitick.com, the design and provision of full-web ticketing solutions for professionals (Digitick Systems) and the legal ticket resale between individuals (Zepass.com). In addition, its website Infoconcert.com is the reference concert agenda in France.
Digitick's success is based on a solid and innovative technological platform handling ticketing solely on the web and independently from any traditional software solution.
Vivendi acquired Digitick in 2010 and increased its stake to 100% in 2012.
See Tickets
See Tickets are a market leader within the UK, selling around 10 million tickets each year across multiple ticketing segments: music, theatre, culture, comedy and sports, all serviced primarily across on-line web and mobile services.
The business specializes in providing branded ticketing solutions to over 3,000 clients a year. Notable high profile examples are The Glastonbury Festival, The Ryder Cup and Gigsantours.com.
The business is an attractive option for clients wishing to outsource their ticketing while retain control of their own brand and maximize their sales thanks to See Tickets' own brand marketing exposure.
Vivendi acquired 100% of See Tickets in August 2011.
Wengo
With over three million visits since 2009, Wengo is the leader in phone-based expert assistance. It recently extended its service offering to include home delivery to customers.
Through its website wengo.com, the company offers a new experience when shopping for professional services: rates transparency, guaranteed availability, certification, customer reviews, but also the ability to get hold of one of the 2,500 professionals listed on the platform, 24 hours a day, seven days a week, by phone.
Wengo is available in six countries: France, Spain, Portugal, Italy, Germany and Turkey.
Since 2012 Wengo started to widen its scope of activities beyond phone services through a series of external growth transactions in France. It acquired juritravail.fr and net-iris.fr to enlarge its offer of legal services; DevisPresto.com to add craftspeople to its existing range of home support services; Bordas.com in 2013 to provide home tutoring only by qualified teachers from the French National Education; and RDVmedicaux.com in 2014, which offers a medical appointments service through the Internet and a mobile app.
This service is aimed at individuals as well as professionals. It helps them to find answers in such varied fields as legal advice, business creation, education, computers, psychology, coaching, astrology, health and fitness …
Watchever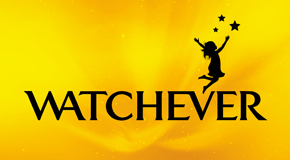 Watchever is a subscription video-on-demand (SVOD) service available in Germany, providing unlimited access to a wide offer of first-class movies and TV series for a monthly €8.99 fee. Movies are available in original soundtrack and in a German-dubbed version. High-definition quality is provided whenever available.
Watchever can be accessed through a large number of devices. One special feature offered is an integrated offline mode. It allows viewers to save videos on their smartphones and tablets and watch them at a later stage without an internet connection, even from abroad.
Watchever launched in November KiDS by Watchever, a mobile app immerging children aged 3 to 10 in a specially-tailored visual universe and offering thousands of episodes and movies.
Watchever is a wholly-owned Vivendi subsidiary.
Update date: