Telecoms
---
SFR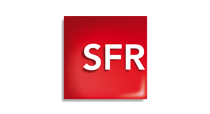 SFR is the number one alternative telecoms operator in France. SFR is also an operator providing a comprehensive range of services meeting the expectations of private and business customers alike, offering them the best of the digital world. At year-end 2011, the total number of mobile customers was 21.5 million, and the active broadband residential customer base represented 5 million customers, which represent respectively a 31.3% and 22% market share.
SFR fully controls its networks. In 2011, it invested €1.7 billion, mainly in networks and computer systems. This allows SFR to develop the most comprehensive network for the mobile Web with the most extensive 3G+ coverage to 98% of the population, the free distribution of a small device, the "SFR Femto", to optimize 3G coverage at home or at work, and approximately 4 million Wi-Fi hotspots.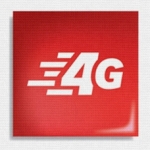 SFR also engages in strcutural investments for the future, which includes the further development of optical fibre networks on French territory and obtaining 4G frequencies in the 2.6 GHz and 800 MHz bands. These frequencies will allow the operator to multiply by five the transmission speed and offer its customers new services and uses. SFR continued to develop enhanced customer relationbs and its network of sales outlets in 2011. This improved customer contact-point quality includes 840 SFR customer-service stations with specially-trained sales forces providing advice and assistance, 12,000 call center service representatives and 1,100 home technicians. An exclusive distribution partnership with retailer Fnac provides SFR with an exclusive presence in 80 of its stores by the end of 2012.


SFR has developed an innovative pricing strategy and anticipates customer expectation with mobile service offers emphasizing loyalty, which are more flexible for the customer (the "Carrées" plans with or without commitment, with or without a mobile phone), and no thrills (low-cost, no-commitment and no-mobile) offers sold exclusively online (Red series).
SFR is also leading innovation to the benefit of its customers. It is the first French operator to launch 3G mobile networks in the country and the first to offer femtocell which provides optimal coverage at home and at work. It is also the first in Europe that offered a gaming renting platform providing a service quality control.
In the business segment, the strategy of SFR Business Team focuses on three main areas: cloud computing, internationalization and fiber optics. SFR Business Team has also reaffirmed its commitment to customer satisfaction and was awarded the Qualicert label for a second year in a row.
SFR also rents capacity on its networks to the main virtual operators (MVNOs). Strategic agreements were concluded in 2011 with Virgin Mobile and CIC/NRJ Mobile, and La Poste Mobile, a joint venture with La Poste, was successfully launched.
is a wholly-owned subsidiary of Vivendi following the acquisition in June 2011 of the 44% stake in SFR previously held by Vodafone. It had revenues of €12,183 million and an EBITA of €2,278 million in 2011. It had 10,039 employees at the end of 2011.
| | | | | |
| --- | --- | --- | --- | --- |
| | | | | |
Maroc Telecom

Maroc Telecom is the incumbent telecommunications operator in Morocco with operations in the fixed line telephony, mobile telephony and Internet sectors.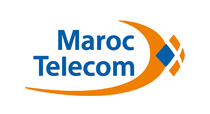 It has conducted a dynamic process of international expansion since 2001, resulting in controlling stakes in the incumbent operators of Mauritania, Burkina Faso, Mali and Gabon. In addition, it holds 100% of Casanet, one of the leading suppliers of Internet solutions in Morocco and the publisher of the Moroccan Internet portal menara.ma.
Maroc Telecom's subscriber base in Morocco and in the other countries where it operates was close to 29 million customers at the end of 2011. It holds the largest national distribution network. Its direct and indirect network includes more than 71,000 points of sale.
Maroc Telecom has developed a leading-edge network to offer a broad range of services to its customers. The mobile network of Maroc Telecom is based on GSM 2G technology deployed over almost all the country (98.71% of the population at year-end 2011). This coverage will again be expanded, through the Universal Service PACTE program, for which Maroc Telecom has made a commitment to cover an additional 7,338 rural locations. This GSM 2G network is completed by a 3G/HSDPA network composed of more than 3,500 base stations.
Maroc Telecom offers its customers the most recent innovations, including the roll-out in 2011 of MT-Talk, the sport Arriyadi package, and Prepaid Mobile TV. Maroc Telecom was the only telecommunications operator in the world to be ranked as one of the 100 most innovative companies by Forbes in 2011. In 2011, it also received the prize for innovations in the mobile payment category awarded by the International Association of Money Transfer Networks (IAMTM).
Maroc Telecom was presented with the « Top Performer RSE 2011 » trophy by the French the non financial rating agency Vigeo on the "business ethics" and "societal commitment" criteria.
Vivendi announced on November 5, 2013 that it has signed a definitive agreement with Etisalat for the sale of its 53% shareholding in Maroc Telecom.
| | | | | |
| --- | --- | --- | --- | --- |
| | | | | |
Update date: