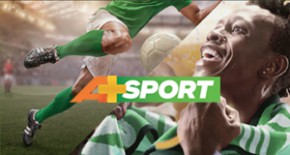 Launched today, A+ Sport is the latest channel created by Canal+ International and designed to thrill sports enthusiasts with a wide variety of African and...
Luis Fonsi and Daddy Yankee's original song and remix featuring Justin Bieber reaches in excess of 4.6 billion streams in just 6 months. Already shaping...
Yesterday in Lausanne, the IOC voted unanimously the double awarding of the 2024 and 2028 Olympic Games. More than ever, the entire Vivendi group is...