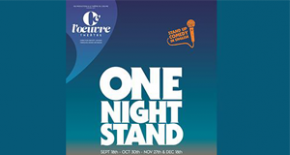 Once a month, le théâtre de l'Œuvre becomes the place to discover the emerging stars of American stand-up, the aspiring heirs to international comedy icons...
The iconic bear inspired a partnership between Vivendi and UNICEF to promote children's rights around the world. Vivendi, who took full ownership of the Paddington brand...
Vivendi, the only media company among the official sponsors of the Paris 2024 bid, is proud to have supported Paris in its successful bid to...