Our vision
The highest speeds for the greatest number of people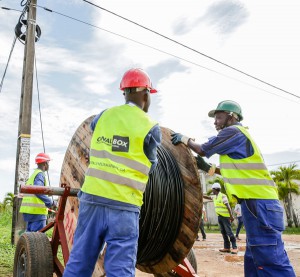 We believe in the positive impact of the Internet and new technologies on our lives. Access to ultra-fast Internet is a major factor in social and economic development, facilitating original applications and creating new opportunities.
GVA aims to become the number-one operator in Africa by offering exceptional-quality ultra-fast fiber-optic connections to the greatest number of African cities.
Why Optical Fiber?
Optical Fiber is the superior choice for providing fast and reliable broadband connections to homes and businesses in Africa. Until now reserved for a privileged few, optical fiber is becoming more ubiquitous and is paving the way for the development of new-access networks (the famous last mile to the end customer), which was previously too complex and costly to implement. Thus, Optic Fiber makes it possible to enjoy an ultra-reliable Internet and therefore a superior digital experience.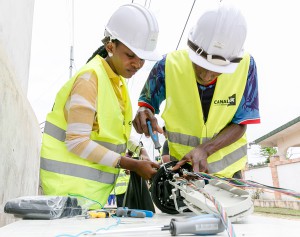 The pioneering spirit, a long-term vision
At GVA, we are driven by our desire to boost the telecommunications sector in a sustainable way.
We take a long-term view of digital development, investing in our own access network, ensuring a high quality of our service at the best possible price, in collaboration with our institutional and public partners. We contribute to the creation of jobs and to the professionalization of promising sectors for the engineering, digital and distribution trades wherever we operate.