Television
Vivendi is a major player in television and cinema in France and abroad via its subsidiary Canal+ Group. As the largest audiovisual media group in France, Canal+ Group is a leading producer of exclusive and special-interest channels as well as a leader in the bundling and distribution of pay-TV packages.

Internationally, Canal+ has developed its operations in high-growth territories. It is the leading pay-TV operator in French-speaking countries, notably in Africa. It also holds leading positions in Poland and Vietnam.
Canal+ Group is also a major player in free-to-air television with three French national channels and an advertising network.
Its subsidiary Studiocanal is Europe's top movie studio, leading the market in the production and distribution of feature films and TV series.
At year-end 2015, Canal+ Group had revenues of €5.513 billion, 15.7 million subscriptions and 7,611 employees.
Canal+ Group owns four national television channels in France built around the strong and highly-recognized Canal brand name. At the heart of this coherent and complementary set of channels is the pay-television channel Canal+, featuring exclusive and original content that drives subscriptions, including sports, movies, drama (Créations Originales), culture and entertainment. C8 (previously D8) is a leading general entertainment channel feature programming for all ages and audiences. CStar (previously D17) is the number one general music channel in France, a place where musicians can meet, share ideas and thrive. CNews (previously i>Télé) is a news channel capitalizing on the Group's assets, particularly in the areas of sports and culture, to differentiate itself from its competitors.
Canal+ has developed a widely-recognized expertise in sports coverage, characterized by exclusive programs, accurate and relevant commentary, analysis by expert consultants, and technical know-how. Canal+ Group is also highly praised for the quality of its drama television programs. The critically acclaimed orginal series created by Créations Originales are particularly demonstrative of the quality of the content offered on the Group's channels and, through their unique writing, contribute significantly to the revival of the genre.
Canal+ Group is a pioneer of digital and new television services in Europe, particularly its video-on-demand service, multiscreen distribution and its online presence. myCanal allows subscribers to find all Canal+ content, live or on-demand, as well as all related services via a single point of entry, regardless of the device used. Canalplay is Canal+ Group's video-on-demand streaming service.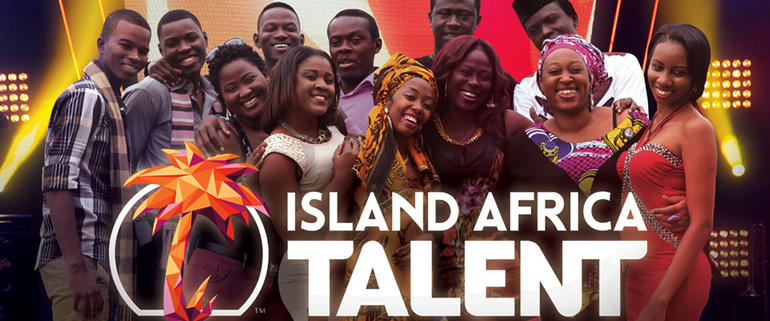 Present in over 30 Central and Western African countries, Canal+ International (previously Canal+ Overseas) is the leading Francophone pay-TV operator in French overseas territories and in Africa. In October 2014, seeking to expand in Africa, the Group launched A+, a 100% African channel based in Abidjan, Côte d'Ivoire. At year-end 2015, A+ had more than two million subscribers on the African continent. Canal+ International operates in other territories in the world, notably the Caribbean, the Indian Ocean Region, the South Pacific, Poland and Vietnam.
Significant strengthening in audiovisual production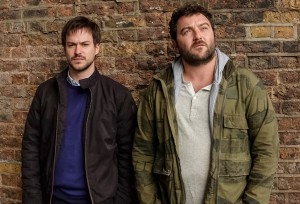 Alongside its movie operations, Studiocanal, a Canal+ Group subsidiary, has grown signifcantly in the television series market, through its acquisition of Tandem, the European leader in the production and sale of international TV series, and of RED Production Company, a specialist in British TV series. Studiocanal also invested in SAM Productions in Denmark and Guilty Party in the United Kingdom.
More recently, Studiocanal invested in other independent that are home to some of the most recognized European talent in the industry. These investments include Spanish company Bambú Producciones (33%) and the UK companies Urban Myth Films (20%) and SunnyMarch TV (20%).
In February 2016, Vivendi acquired a 26.2% interest in Banijay Group, one of the world's largest independent television production and distribution companies. With revenues of around €900 million and operations in more than 17 countries, Banijay Group own a powerful portfolio of popular brands and formats in the fields of entertainment, drama, documentaries, reality entertainment, docu-dramas, as well as children's and animation programs.
In July 2016, a partnership was formed with Kissman Productions through which Canal+ Group acquired a 50% interest in the company owned by the well-known French comedian Jamel Debbouze. In addition, Canal will support Kissman Productions in the development of new projects (entertainment shows, series, short formats, …) for the Internet and television – some of which are intended to be broadcast on Canal's channels and web platforms.
 
Canal+ Group is a wholly-owned Vivendi subsidiary.
---
Photo Credits:
Versailles 2 / Copyright: Tibo & Anouchka/Capa Drama/ Zodiak Fiction / Incendo / Canal+
Mouloud Achour (Le Gros Journal) / Copyright: Pierre-Emmanuel Rastoin / Canal+
Guyane / Copyright: Canal+
The Young Pope / Copyright: Canal+
Exode, un million de destins / CreditsPhoto : Gus Palmer,  Keo Films / Copyright: © 2016 Keo Films Ltd for BBC2,  Canal+,  Planete+
Canal Football Club / Copyright: Canal+