Television and Cinema
Vivendi is a major player in television and cinema in France and internationally via its subsidiary Canal+ Group, France's largest audiovisual media group. Canal+ Group is a leading producer of exclusive and special-interest channels as well as a leader in the bundling and distribution of pay-TV packages in France, in more than 25 countries in Africa, in Benelux, in Eastern Europe, in Vietnam and in Myanmar.
In addition, Canal+ Group is a major player in free-to-air television with three French national channels and an advertising agency.
Its subsidiary Studiocanal is Europe's top movie studio, leading the market in the production and distribution of feature films and TV series and owning one of the world's largest catalogs.
At year-end 2019, Canal+ Group had revenues of €5.268 billion and 20.3 million subscribers.
The leading Pay-TV in French-speaking countries
Canal+ Group owns 
four national television channels in France built around the strong and highly-recognized Canal brand name
.
At the heart of a coherent and complementary set of channels is the 
pay-television channel Canal+
, featuring exclusive and original content, including sports, movies, drama (
Créations Originales
), culture and entertainment.
C8
 is a leading general entertainment channel. 
CStar
is a general entertainment channel with a strong focus on music.
CNews
is a news channel which distinguishes itself by capitalizing on the Group's assets, particularly in the areas of sports and culture.
Canal+ has developed a widely-recognized expertise in sports coverage, characterized by exclusive programs, detailed and relevant commentary, analysis by expert consultants, and technical know-how. Canal+ Group is also highly praised for the quality of its drama television programs. The critically acclaimed original series created by Créations Originales are particularly demonstrative of the quality of the content offered on the Group's channels and, through their unique writing, contribute significantly to the revival of the genre.
Canal+ Group is a pioneer of digital and new television services in Europe, particularly its video-on-demand service, multiscreen distribution and its online presence. myCanal allows subscribers to find all Canal+ content, live or on-demand, as well as all related services via a single point of entry, regardless of the device used. Canalplay is Canal+ Group's video-on-demand streaming service. It offers access, anywhere, anytime, to some 10,000 movies, short features, entire seasons of TV series, comedy shows and children's programs.
Canal+ International (previously Canal+ Overseas) is the leading Francophone pay-TV operator in French overseas territories and in Africa, where it is present in over 25 Central and Western countries. In October 2014, the Group has initiated an ambitious development strategy in Africa which led, among others, to the launch of A+, a 100% African channel based in Abidjan, Ivory Coast.
The European leader in movies and TV series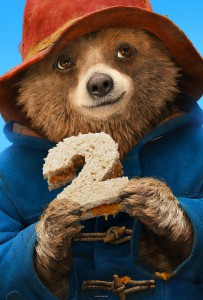 Movies are at the heart of Vivendi and Canal+ Group's activities since its inception, through its channels and with Studiocanal.
A long-standing, historical partner of French cinema, Canal+ Group has always offered a privileged place to movies. The Canal+ channels broadcast up to 500 different movies every year and cover extensively live major annual events such as the Cannes Film Festival, the French César awards and the Oscars®. Canal+ Group invests €800 million per year in French and European cinema.
Studiocanal is the leading European player in the production, acquisition, distribution and international sales of movies and TV series. It operates directly in the three main European markets (France, United Kingdom and Germany) as well as in Australia and New Zealand. Studiocanal is also present in the US and in China.
Studiocanal produces and coproduces each year some 20 movies, of which half are in English and are sold internationally. It boasts one of the largest film catalogs in the world, with over 5,500 titles of which Terminator 2, Breathless, Mulholland Drive and Belle de Jour.
Studiocanal is leading an ambitious strategy of international production and has fully-financed recent box office hits like Paddington (1 & 2), Shaun the Sheep and Non-Stop.
In 2016, Studiocanal and Universal Music Group worked closely together on The Beatles: Eight Days A Week – The Touring Years, a perfect example of the many cooperations between Vivendi's businesses.
Alongside its movie operations, Studiocanal is actively developing and distributing high-end TV series through its network of award-winning European production companies, including Tandem Productions in Germany (Crossing Lines, Spotless), the UK's RED Production Company (The Five, Happy Valley), Scandinavia's SAM created by Soren Sveistrup and Adam Price (Borgen, The Killing), and Spain's BAMBÚ PRODUCCIONES (Grand Hotel, Velvet). Studiocanal has also stakes in the UK's Sunny March, created by Benedict Cumberbatch, Urban Myth and Guilty Party.
Canal+ Group's production expertise has been further enhanced by the acquisition of Studios de Boulogne in 2015 and equity investments in Mars Films, Banijay Group and Kissman Productions in 2016. By investing in production, the Group is anchoring its presence across the entire content value chain, from creation to distribution.
Canal+ Group is a wholly-owned Vivendi subsidiary and Studiocanal is wholly-owned by Canal+ Group.
---
Photo Credits:
Yves Calvi 'L'info du Vrai' / Copyright :Stéphane Grangier / Canal+
'Le Bureau des Légendes' 4 / Copyright: Asile / Canal+
PADDINGTON © 2014 / STUDIOCANAL S.A. – TF1 FILMS PRODUCTION S.A.S
THE BEATLES : EIGHT DAYS A WEEK – THE TOURING YEARS © Apple Corps Ltd
Canal Football Club / Copyright : Thierry Gromik / Canal+
Update date: