The Copyrights Group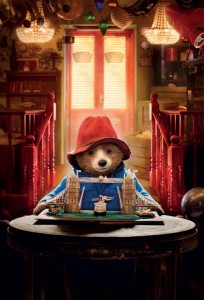 The Copyrights Group is a full-service international brand licensing agency and consultancy offering strategic worldwide brand development, licensing and retail expertise. With a wealth of industry experience, The Copyrights Group focuses on the long-term development of intellectual properties.
Since its creation in 1984, The Copyrights Group has successfully represented writers, artists and brand owners around the world. In 2016, the company was acquired by Vivendi alongside the acquisition of Paddington, the bear from Darkest Peru, well-known for his love of marmalade.
Michael Bond's first book, A Bear Called Paddington, was published by William Collins on 13th October 1958. For over 60 years, the Paddington stories have delighted children and families all over the world. Paddington's adventures have been adapted several times for television and at the end of 2014 Paddington made his debut onto the big screen. The Paddington movies, produced by Studiocanal, are their greatest success to date, with a combined global box office of over $500,000,000 for 'Paddington' and 'Paddington 2'.
With over 25 million plush toys and 35 million books sold worldwide and more than 1000 licensed products globally, the Paddington brand has benefited from widespread awareness and a well-established reputation in the licensing world. Since its acquisition by Vivendi, the brand has been developed further through numerous strategic partnerships to become a global franchise.
In publishing, the brand continues to develop through a strategic 6-year worldwide partnership with HarperCollins, which further increases the Paddington book offering beyond the classic range. The Copyrights Group's ambition to strengthen Paddington's leisure and entertainment offering was also fuelled by a first partnership in this field with Europapark, one of the world's largest theme parks, for a Paddington VR themed ride. In the live-music sector, Paddington's presence was strengthened by the launch of Paddington in concert, by Studiocanal, touring around the UK. Other brand developments such as the mobile game Paddington Run, produced by Gameloft, several strategic promotions (e.g. with Marks & Spencer which received the Best Licensed Retail Execution award), as well as key partnerships such as the one with The Royal Mint featuring Paddington on a set of 50p coins currently in circulation in the UK,  have all contributed to the establishment of the Paddington franchise. 
Moreover since 2017, Paddington is now the new champion for children's rights around the world, thanks to a long-term partnership with UNICEF.
The way the Paddington franchise leveraged Vivendi's value chain to grow embodies great synergies within the Vivendi group.