Cinema helps to discover new talents
"1000 visages"Association, through his "Cinétalents" program, has developed an innovative initiative to the film professions for suburban youth.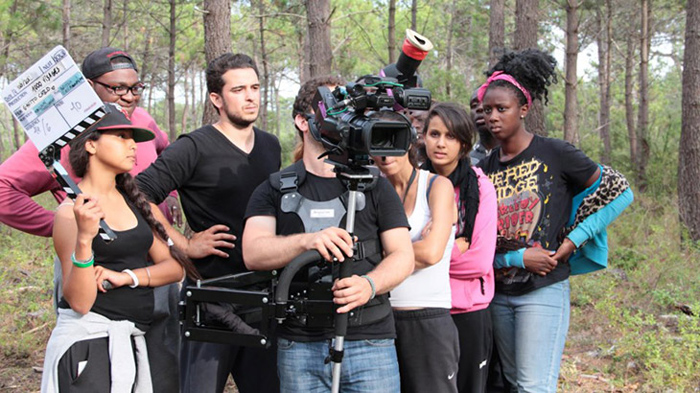 The Cinétalents plan is a complete program which includes several workshops : image education, filming, editing, producing, from the theory to the practice, framed by a team of film professionals.
Beyond awareness to the image, the association strives to discover the film professions through direct meetings with professionals, offers practical training in each key position of a shoot: image and frame, sound recording, directing, script, setting, governance, role-playing… The young people take part to a collective short film realization.