Declick workshops: creating video games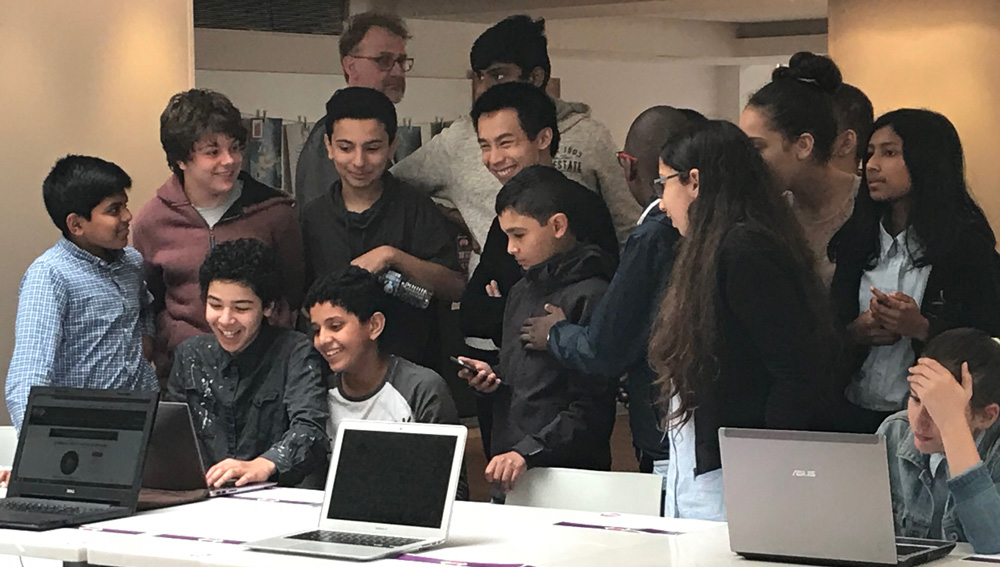 At middle schools in disadvantaged areas of the Paris region, Create Joy supports a series of five workshops in which participants learn about careers in video games.
The workshops involve some 20 sessions during which the participants, who have dropped out of school or are experiencing great difficulty, learn about computer programming. They design and develop their own software and create their own video game, and then also present their work at a group assembly.
In addition to the scientific topics covered, these workshops offer an opportunity for the students to develop skills, such as logical reasoning, adherence to standards, written expression, speaking skills and working with others as part of a team.