The Mallet Foundation's filmmaking workshop
The Mallet Foundation's mission is to make life easier for those suffering difficulties affecting their bodies and minds. The Mallet Foundation's filmmaking workshop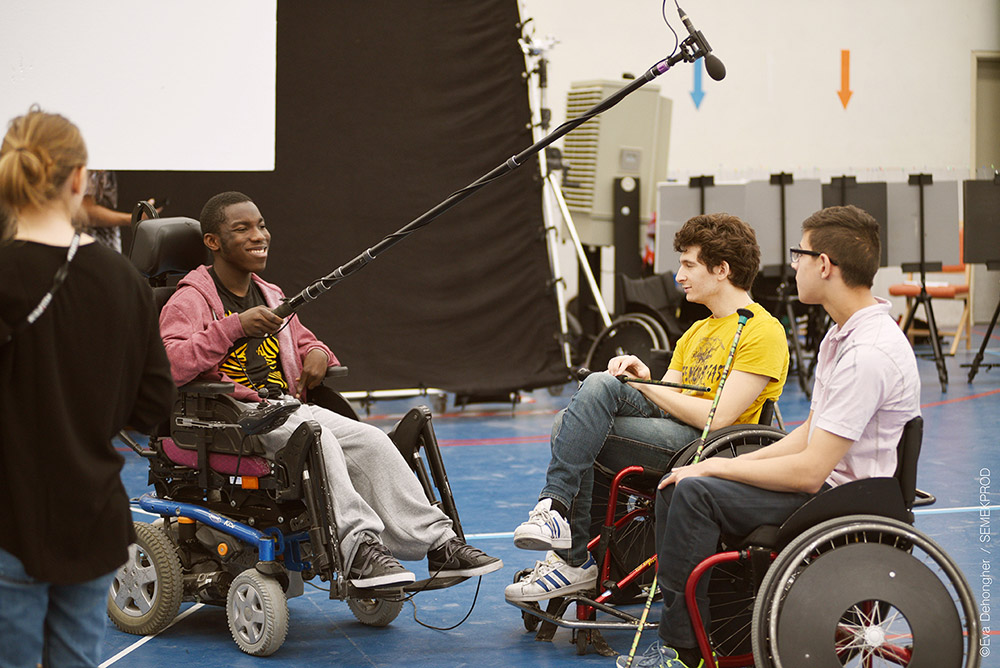 In particular, the foundation makes educational and recreational activities available to patients, going beyond medical care.
Vivendi Create Joy participates in the creation of a video-editing workshop for young people with disabilities at the foundation's rehabilitation institute and the filmmaking workshop. The goal is to help such young people raise their self-esteem, which may be sorely lacking, so that they can feel they are 'like everyone else.'
"Unexpected skills reveal themselves as the young people begin making their film. The workshop allows participants to improve their self-image, regain confidence in themselves and achieve personal development despite their disability. It is an extremely enriching experience for the young people involved; during the workshop, they are no longer 'disabled,' but rather actors." – Anne-Claire Lebas, instructor, and Célestin Malanda, specialized educator, of the Mallet Foundation's physical therapy institute.