SFR
Fiber optics for the entire Paris region
SFR and France Télécom-Orange have signed an agreement with the State and the Ile-de-France (Greater Paris) region on Internet access and the rollout of fiber optics throughout the region. The goal is to equip all households and businesses for very-high-speed Internet by 2020. The wider availability of FttH (Fiber to the Home) is becoming a significant differentiating factor among major European cities in terms of both the quality of life that very-high-speed offers to residents and the competitiveness that it allows among businesses. The rollout of this new network fits in perfectly with the future Ile-de-France master plan and development of the Greater Paris region.
---
Activision Blizzard
BlizzCon comes to southern California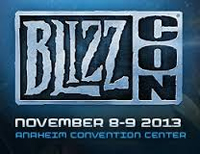 Tickets for the seventh BlizzCon® video-game convention will be available from April 25 to 27, 2013. BlizzCon, which will take place at California's Anaheim Convention Center on November 8-9, celebrates the worldwide gamers' communities that have formed around Blizzard Entertainment's Warcraft®, Diablo® and StarCraft® games. Participants can get involved in a range of activities, including interactive demonstrations of upcoming Blizzard releases, presentations by game developers, championship tournaments that allow gamers to show off their skills and contests with amazing prizes. This year, the event will host the StarCraft II World Championship Series, where top professional players will face off for the title of StarCraft II world champion.
---
Universal Music Group
iTunes essentials: classical music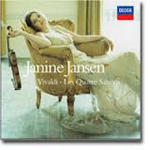 This week, classical music fans can explore Janine Jansen's Vivaldi – The Four Seasons. This album has been remastered for iTunes.* For the first time, iTunes is offering new classical enthusiasts the chance to experience the best classical works selected from among thousands of recordings, advising them on the leading recordings to be acquired for their initial exploration of this vast music genre. Experts and seasoned amateurs alike will enjoy the opportunity to compile a new, high-definition digital-music library.
*Remastered for iTunes: step into the shoes of the artist and sound engineer and lose yourself in their vision of the music in high definition. Generated from the original masters, the titles are available in 256 Kbit/s AAC** format rather than the older 128 Kbit/s format with DRM.
---
Maroc Telecom
MT Box promotion

Until May 31, Maroc Telecom is offering a 50% discount on the prices of MT Box packages with every new subscription or renewal. MT Box is a triple-play offering that includes fixed telephone service, high-speed Internet and ADSL TV. Two lines are available to allow both incoming and outgoing calls at the same time, and one line can be used for unlimited calling to all Maroc Telecom fixed-line numbers. Surfing the Internet is easier with a high-speed ADSL connection and integrated wi-fi, and more than 25 TV channels and 20 radio stations are included free of charge with this package.
---
Groupe Canal+
An editorial partnership for the Planète+, D8 and D17 channels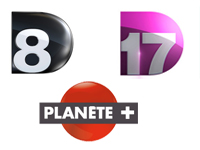 Canal+ and A&E Networks™ have announced a strategic agreement covering the acquisition, production and distribution of content for Planète+, D8 and D17. This partnership represents an important step in the development of these channels, which will benefit from the content and experience of a leading international player. It will also allow A&E Networks™ to expand the presence of its brands and content in Western Europe. "Thanks to this agreement, we will be able to significantly expand our program offering and show our subscribers the value of one of the top international brands in documentaries and entertainment," comments Olivier Stroh, director of special-interest channels for Canal+.