Before du Grand Journal
Published on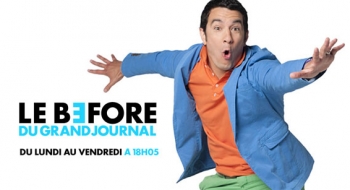 The new Canal+ program Before du Grand Journal is off to a promising start. Introduced on September 16, the show, which airs at 6 pm, Monday through Friday, is hosted by Thomas Thouroude. Aimed at a young audience, Before du Grand Journal is a mix of offbeat news, pop culture and hilarious sketches. Developed to reflect current events, the show provides humorous commentary on all areas of day-to-day life. It is also a place for the talents of tomorrow to give free expression to their ideas, and viewers are encouraged to react and interact on social networks. In light of the first tweets, the show appears to have hit its target.
---
Universal Music Group
Elton John's grand comeback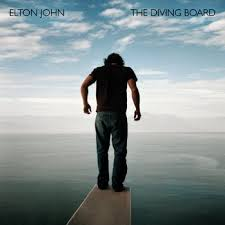 Elton John's 30th solo album, The Diving Board (Mercury Records), promises to be one of the best-crafted, most joyful records of his career. It represents a return to his musical basics, with a focus on the piano that recalls the work which first made him famous in the 70s. He wrote all the songs together with longtime collaborator Bernie Taupin. The deluxe version offers 15 tracks from the standard edition (CD, digital, vinyl) plus a new studio track ("Candlelit Bedroom") and three titles recorded live at Capitol Studios. A super-deluxe boxed set featuring many more bonus items is also available.
---
Activision Blizzard
Skylanders SWAP Force tournaments
Activision invites all Skylanders fans to participate in the biggest video-game event of the fall: the launch of Skylanders SWAP Force. This will be an opportunity for both the young and the young-at-heart to get a sneak preview of this new title 16 days before its official release. The event will take place on Wednesday, October 2, from 2 pm to 6 pm, at the 4 Temps shopping center at Paris-la-Défense. Major tournaments will be held, with prizes that include a Playstation 3. SWAP Force is full of never-before-seen features, including new characters with interchangeable tops and bottoms; children will thus be able to create up to 256 character combinations. They will also be happy to see that Skylanders can now jump, fly, climb and slide, which makes the playability of the franchise's latest addition completely different from that of earlier games like Skylanders Spyro's Adventure and Skylanders Giants.
---
SFR
Dokéo TV
After being launched exclusively on the SFR Box, Dokéo TV will soon be available as part of an on-demand offering. Dokéo TV, the channel for young children, presents new interactive content: music videos to sing and dance to, quizzes to play as a family, videos for learning about the world and, for the first time on television, books for kids and grown-ups alike. With Dokéo, children can independently create their own entertainment within a fun, colorful world, watch their favorite programs whenever it's convenient for them and participate in interactive activities. There is also a dedicated area where parents can set the length of their child's session. A preview is available at www.dokeotv.fr.
---
Maroc Telecom
Maroc Telecom expands its Mobile TV offering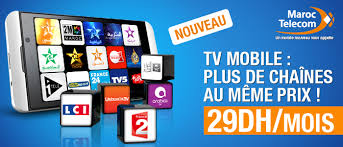 Maroc Telecom has added five new channels (France 2, LCI, Ushuaia, Arabica TV and Quran Karim) to its mobile TV offering, which is available at the same price as before. This service allows customers to watch television directly on their mobile phones, even when they're on the go. A wide variety of local and foreign television channels is thus now available, and Maroc Telecom subscribers can opt for the service at any time: they only need a chip, 3G coverage, a compatible terminal and an adequately configured mobile phone.