Canal+ original creations are on a roll!
Published on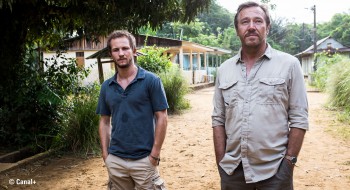 The Créations Originales by Canal+ have become one of the channel's hallmarks, subscribers love them and foreign channels are fighting over them.
2016 was a great year for Canal+'s original creations – meaning the four new ones (The Young Pope, Baron Noir, Section Zéro, Midnight Sun) and the three new seasons enhancing big-hit series (The Bureau 2, Tunnel 2, Braquo 4). And an average of 1 million subscribers enjoyed each one (in total, i.e. on the channel + on-demand).
International sales were remarkable too, especially for Baron Noir and Midnight Sun, which have been sold in more than 70 countries. The best-seller so far, however, is Versailles (2015), a glamorous original creation that appealed to more women and younger audiences than before, and was sold in more than 120 countries!
Beyond the figures, two trends are emerging: French fiction productions and plots are drawing growing audiences, and now have nothing to blush about alongside American series. Canal+, as an aside, is proud to feature as many French fictions as international coproductions. And more people are enjoying series on-demand, even if "linear" broadcasts continue to attract substantial audiences.
2017 is also looking like a booming year:
Guyane, a series created by Fabien Nury and directed by Kim Chapiron, started  January 23 on Canal+ in France and is something of a "revolution" in the original creations universe because it takes viewers out of the "urban" series ethos and envelops them in different colors and atmospheres.
And new seasons of well-known series, including Kaboul Kitchen 3 (starring well-known Belgian humorist Stéphane de Groodt playing a particularly colorful character), Versailles 2, The Bureau 3 and season 6 of Spiral, Canal+'s pioneering original creation, will follow.