Le CrXssing in Paris for a special night
Published on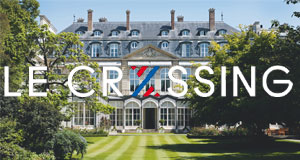 On the occasion of the Garden Party given in honor of the birthday of Her Majesty Queen Elizabeth II, the Crxssing, a celebration of friendly and long-standing relationships between France and Great Britain, and of creativity in all its forms, will be guest in the residence of the British Ambassador in Paris on June 13.
The brainchild of ​​Vivendi, the CrXssing festival was born in London in the legendary Abbey Road Studios in 2017, and moved to King's Cross in the prestigious Central St Martins College the following year.
On June 13, a concert will bring together, on the stage set up in the beautiful gardens of the Embassy, ​​two Universal Music artists: Jamie Cullum, British author, composer and pianist, a jazz reference, and Clara Luciani, rising star of French scene.
Participation in CrXssing 2019 will be by invitation.
The CrXssing is supported by the founding members of the festival including Vivendi, EDF, Google, Eurostar and Olympia Production.