First global premium short series offer for mobiles launched in Latin America
Published on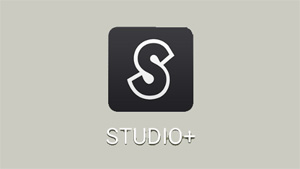 It is a world premiere that Brazilian customers are the first to enjoy.
Vivendi launched today Studio+, a global premium short series offer for mobiles in Brazil, in partnership with Vivo, a trademark of Telefónica Brasil. Vivendi Content, a wholly-owned Vivendi business aimed at developing new content formats, initiated this new service based on an original app developed by Watchever, a Vivendi Village subsidiary.
Studio+ is a response to rapidly-rising demand for short-form content among smartphone users. With mobile-devices becoming the most commonly used screens for video consumption, Studio+ fills the gap of high-quality scripted content offered in this format.
Studio+ offers a completely new series experience with typically ten episodes by ten minutes. Subscribers will enjoy a new series every week (with an interval of just a few months between seasons). The series cover a variety of genres and topics for all users and were filmed specifically for a mobile screen.
The Studio+ app provides smooth and intuitive browsing through all series and episodes available and offers additional useful features such as an offline mode. The app was developed by Watchever, a Vivendi Village company.
Watchever also designed and developed WatchMusic, a premium video music service for mobiles launched in Brazil on October 6, and which will shortly be launched in Latin America and other parts of the world.