♥ ♥ ♥ for Vivendi's Shareholders Department
Published on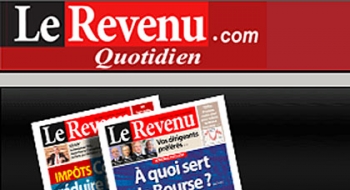 French weekly Le Revenu published today a feature on the CAC40 top shareholders departments. Once again, Vivendi is ranked among the 12 companies earning the highest note: three ♥ ♥ ♥!
The publication is particularly sensitive to the way companies listen to their shareholders and improve this process. To that extent, it highlighted the existence of a Shareholders Committee at Vivendi that has been enlarged to also include younger members in 2012, and more than ever open to shareholders from various regions in France.
The group's Shareholders Club is also very active, with meetings and activities being regularly organized, a dynamism stressed by Le Revenu when it mentions about Vivendi the "many contacts with individual shareholders".
The increasing role of the Internet and new digital media is also being pointed out by Le Revenu. Vivendi shouldn't be ashamed of in that respect with a constantly-updated website and a Twitter account run by @SolangeMaulini.