Gameloft launches Modern Combat Versus, a unique mobile game experience
Published on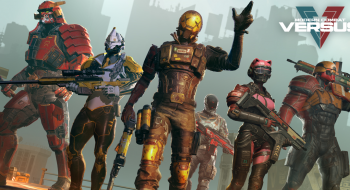 Launched on September 28th, Modern Combat Versus, the new hit from Gameloft based on Modern Combat, marks the beginning of a new era of first-person shooters on smartphones and tablets.
Thanks to its use of technologies traditionally reserved for console games, Modern Combat Versus unveils a unique experience that offers the player true-to-life visuals, including a play of light and shadow never before achieved in mobile video games.
Modern Combat Versus allows players to immerse themselves in an exclusively multiplayer world, fighting four against four in action-packed  battles, and with the choice of playing one of 12 special agents, each with their own unique weapons and abilities.