KiDS by Watchever, a new mobile app for the German market
Published on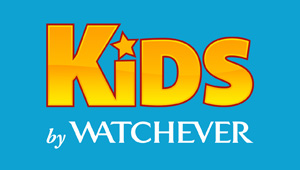 Watchever, the Vivendi subscription video-on-demand service for the German market, launched today the mobile app KiDS by Watchever. Accessible on an iPad or iPhone to start with, this app immerges children aged 3 to 10 in a specially-tailored visual universe which they can adapt to their tastes and in which they can identify themselves with a series of avatars.
In a totally safe environment, parents can define which content each of their children is allowed to watch, and even how long they can watch, KiDS by Watchever.
The content offer comprises several thousands of episodes and movies which German kids are often familiar with. One of KiDS by Watchever's assets is to make particularly easy and intuitive the repetition of a given programme, something the youngest kids love to do, without the help of their parents.
KiDS by Watchever is unique in its kind and reserved for the German market. It is offered for a monthly €4.99 subscription fee, with no further commitments.
---