New Dailymotion pre-revealed at Cannes Lions
Published on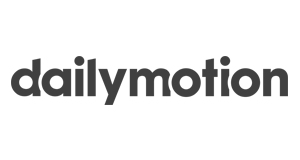 Maxime Saada, Chairman and CEO of Dailymotion, today presented at the Cannes Lions International Festival of Creativity an exclusive preview of the new Dailymotion to advertisers. 
Faster, more intuitive and more fluid, Dailymotion started from a blank page to create a whole new user experience at the cutting edge of innovation and offer a new value proposition to advertisers.
Dailymotion will offer a premium inventory of wide-ranging, high-quality content divided into four key themes – News, Sports, Music and Entertainment – that tap into the likes and lifestyles of 18-49-year-olds, the platform's new prime target. Priority is given to the 'freshest' content, live videos and short formats. Users will also have access to exclusive content.
This new content offer is made possible by partnerships with media groups and premium brands around the world. As part of today's launch, Dailymotion announced three new partnerships with world-leading entertainment and media brands – Universal Music Group, CNN and Vice.
The new Dailymotion has also adapted its advertising strategy, featuring custom offers adapted to new video viewing modes. The platform now offers an immersive experience through innovative, less intrusive formats such as vertical pre-roll ads, vertical in-video ads and custom pre-roll ads designed to promote a more fluid user experience and stronger brand integration.
The Dailymotion application will be available on the App Store and Google Play, while a desktop version is slated for release July 5th in France and starting July 25th for the rest of the world.
Boasting 300 million unique users per month worldwide, Dailymotion is the leading European video pooling and sharing platform.