UMG launches French version of SpinnUp, helping artists to self-produce and get discovered
Published on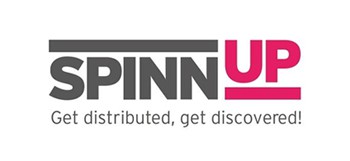 SpinnUp a digital music distribution platform from Universal Music Group, has launched in France this week. SpinnUp is an innovative distribution service for ambitious unsigned artists who want to sell  their music on the world's leading streaming and retail sites.
In addition to having their music released with retailers such as Apple, Spotify, Amazon and more, artists are given the chance to be discovered by a member of SpinnUp's Scout community, who act as a direct link between SpinnUp artists and the A&R teams at Universal Music.
It is free for artists worldwide to sign up to SpinnUp and access a host of great features. Fees are charged as a low annual subscription for each release an artist completes, with prices starting at €9.99 for a single release and increasing for an EP or album release. There are no hidden fees or additional premium features not included in the subscription, and all earnings go directly back to the artist.
Stephane Muraire, head of SpinnUp France, said: "It is very difficult for artists who don't have record label contacts to get themselves heard. SpinnUp helps them to get their name out there. Artists will keep all publishing rights and 100% of potential revenues."
SpinnUp is a fantastic platform for artists who want to take control of their musical career, providing them with the tools to release their music and grow their fanbase, while giving Universal Music access to an untapped source of fresh talent.
Created in in Stockholm by Universal Music Sweden in 2012, SpinnUp now operates locally in six territories, with offices and Scout teams in Sweden, Denmark, Norway, Germany, UK, and now France. Since its inception, SpinnUp has had 28 of artists sign deals with Universal Music labels.