Universal Music : Keith Jarrett and Charlie Haden: Last Dance
Published on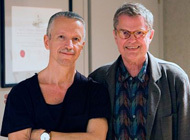 Universal Music
Keith Jarrett and Charlie Haden: Last Dance
The new album Last Dance brings together the extraordinary musicians Keith Jarrett and Charlie Haden for an amazing musical conversation after years on hiatus. Their 2010 hit album Jasmine was a phenomenal success, and the studio recording session with Keith Jarrett, who spearheaded the project, was so creative and productive that it was a natural choice to follow it up with a sequel. And so Last Dance, which brings us even more music from this session, came to be. This new selection of classic works, performed masterfully by the duo, includes "Round Midnight" by Thelonious Monk and "Dance of the Infidels" by Bud Powell. Last Dance is a fresh testament to the artistry of Jarrett and Haden, a true 'last dance' between two old partners, and is set to be one of this year's hits.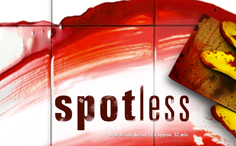 Canal+
Spotless: the new Création Originale Canal+
Principal photography of Spotless will begin on July 2 in London for five months. This new drama series created by the Canal+ Original Programming label, is produced by Tandem Communication, a Studiocanal subsidiary in association with Rosetta Media. Jonas Bauer, Executive VP of Tandem Partner and executive producer in charge of the production said "We're very excited to be producing our first series for the prestigious Canal+ Original Programming label and to have the platform to expand our narrative into the Premium Television arena". Fabrice de la Patellière, Director of French Drama and Co-Productions for Canal+ said to be "delighted to begin production of Spotless, featuring talented lead actors Marc-André Grondin and Denis Ménochet, who are great matches for the show's originality and dark humor. We love Pascal Chaumeil's work and are excited that he will be directing the first two episodes, starting the series off in a quirky, off-beat style. The channel is taking a thrilling gamble by introducing a new genre to its original programming." A sexy, one-hour crime drama peppered with black humor and set in London, Spotless is the story of a troubled man, 'Jean,' whose tidy life is turned upside down when his outlaw brother, 'Martin,' crash lands into his world, entangling them in the deadly dynamics of organized crime. Played out against a backdrop of 'Jean's' niche Crime Scene Cleaning business, with gangsters, corruption, drugs and death a constant hazard, 'Jean,' 'Martin' and their dysfunctional family struggle to gain control over life, business and their shared destiny. Spotless is irreverent, dark, funny, sexy and dangerous.
BUZZMobile, the SFR brand specializing in low-cost calls to international numbers, now presents the SFR Box by BUZZMobile. This unique offering includes SFR Box services (Internet, telephone and television), two hours per month of calls to fixed-line and mobile numbers in Algeria, and the TV Arabia package. Available as of June 25, it is the first modem designed for multicultural communities living in France and comes commitment-free. Available on the prepaid-card market since 2012, BUZZMobile was designed for the more than seven million people in France who are from Africa and Asia. In line with its ongoing commitment to helping people stay close and talk with friends and family on a daily basis, BUZZMobile is now offering a fixed-line package that includes calls to international numbers and a wide range of French and foreign TV content.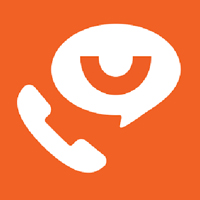 GVT
GVT Freedom
GVT Freedom was launched in over 58 cities in the coverage area of the company. With the app, subscribers can make and receive calls from their fixed number from internet-connected devices such as smartphones or tablets. Now the service is available to approximately 96% of the cities served by the company. The number of licenses is being controlled in this initial launch phase. Thus GVT can closely monitor the performance of the new service. Even so, there have been 30,000 downloads of the app in the App Store and Google Play three months after its launch.