Universal Music Store
Published on
Universal Music Group
Universal Music Store
Charmasing, Universal Music France's online shop, is undergoing a transformation to become Universal Music Store, a fresh site with new shops dedicated to its artists' official merchandise. Partnering with Bravado, the global leader in merchandising, the teams work closely with the labels and artists to design exclusive collections and collectors' items. Many products are available, including albums, CDs, T-shirts, pens, fan packs, keychains and telephone cases. Whether your favorite style is pop, rock, heavy metal, rap, R'n'B, soul, funk or reggae, in French or in other languages, there's something here for everyone.
---
Groupe Canal+
The Gunman
Pierre Morel's international thriller The Gunman now has a complete cast. Sean Penn will play Jim Terrier, a hired gun who plans to get out of the game, but when he is betrayed and hunted down by his former bosses, he has to hit the road. His mentor will be played by Ray Winstone, while Idris Elba and Jasmine Trinca (as the female lead) will also play major parts. A frantic cat-and-mouse game will take the characters from the streets of London to Barcelona's hidden corners and even the African jungle. Inspired by Jean-Patrick Manchette's novel The Prone Gunman, the film is currently being shot. StudioCanal is financing the film entirely and managing international sales, and will distribute it directly in all its geographic areas.
www.studiocanal.com
www.canalplusgroupe.com
---
Activision Blizzard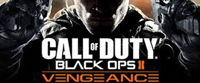 On August 1, Vengeance, the third download content pack (DLC) for the game Call of Duty®: Black Ops II, published by Activision and the Treyarch studio, will be released for PlayStation®3 and Windows PC. Vengeance takes players to four new locations around the world. It also offers a new chapter, Buried, in which the living-dead inhabitants of an abandoned subterranean mining city in the far west try to make their way home. Players will have access to an arsenal of equipment and weapons as well as a very special new feature – a weapon so powerful that it will also be available in all the other Zombie maps of Call of Duty: Black Ops II (for every purchase of the DLC Vengeance pack) – the Mark II raygun.
---
SFR
European supplier of hosting solutions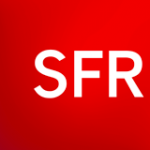 SFR Business Team has joined the list of European hosting solution providers selected and evaluated by Gartner. In its report, "Magic Quadrant for European Managed Hosting," the evaluation firm chose SFR for its data centers' solid presence throughout France, the performance of its networks, the authorization for personal health data-hosting, the range of unified communications and hosted messaging solutions and its strategic partnership with HP. The firm has evaluated 17 suppliers on their vision of the market and execution capability. The study focused on hosting in the areas of e-commerce, web applications and business applications. This recognition underscores the relevance of the operator's strategy in three major areas: international services, very-high-speed (4G and fiber) offerings and cloud computing.
---
Maroc Telecom
A better 3G network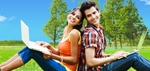 To better meet its customers' expectations; on June 1 Maroc Telecom increased the speed of the 3G Internet offered free-of-charge in its mobile plans. The speed rose from 512 Kbps to 3.6 Kbps, with a monthly download volume of 1 Gb. These measures are aimed at clear improvement in the quality of 3G Internet over mobile devices, easier navigation and a higher connection speed, making it possible to take full advantage of a better 3G network. Maroc Telecom helps to make fair access to the resources available on its networks possible (fixed, mobile and data) while developing the infrastructures necessary to offer its customers better service quality.