Vivendi at Cannes Lions
Published on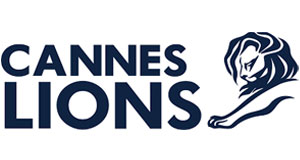 From June 17 to 21, the different businesses of the Vivendi group will be attending Cannes Lions, International Festival of Creativity, the major event for the communications industry that brings together professionals from all over the world every year on the French Riviera.
As part of this event, within the Havas Café, a networking place which, for more than ten years, has made its mark as "the place to be" at Cannes Lions, the various companies of the Vivendi group, Havas at the forefront, will swing into action to engage in conversation with professionals and discuss the various opportunities offered to brands by the Group's diversity of content.
In the Vivendi corner specially designed for the occasion, visitors will be able to discover the Group's content on interactive kiosks. The Havas Café will be used for talks and press conferences – in particular from Yannick Bolloré on Thursday, June 20.
In addition, a team of two Vivendi "special correspondents" have been dispatched to the Havas Café to sound out this communication industry that is constantly buzzing, and offer entertaining and engaging viral content, to report on the attendance of the Vivendi group's managers and creative artists in Cannes.
To keep up to date with the latest on Vivendi at Cannes Lions, follow the Dailymotion, Twitter and Linkedin networks, and the #havascannes, #havascafe and #WeAreVivendi hashtags.