Vivendi CSR Head Jury Member of the Global Pluralism Award
Published on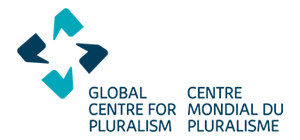 Vivendi's Vice-president, Head of Corporate Social Responsibility (CSR), Pascale Thumerelle, has been named to be part of a jury which will select the winners of the first inaugural Global Pluralism Award to be granted in 2017.
The Award recognizes individuals and organizations whose high-impact, innovative initiatives are tackling the challenge of living peacefully and productively with diversity. The Award is a program of the Global Centre for Pluralism, an international research and education centre founded by His Highness the Aga Khan in partnership with the government of Canada.
The members of the jury chaired by the former Canadian Prime Minister Joe Clark represent a range of sectors, including local government, the business world and civil society. Through their own work on inclusive citizenship, social welfare and community development, the jury members all appreciate first-hand the extraordinary effort it takes to build societies where differences are valued and respected.
The list of jury members and details on the Award are available here.