Vivendi Entertainment, designer of original broadcasting formats
Published on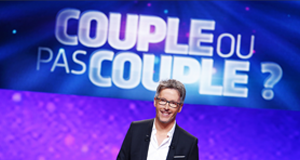 French channel C8 launched a new gameshow on Christmas eve: 'Couple or not' joins a series of successful gameshow formats developed by Vivendi Entertainment and broadcast all around the world.
In this brand-new gameshow, two contestants have to turn themselves into perfect love investigators by reassembling six couples hidden among a group of 20 people to win up to €50,000.
This simple concept will certainly meet its audience because it is a universal one: it is entertaining whatever country you are. This is the specificity of the formats designed by Vivendi Entertainment, which intends to create a 'catalog of audiovisual IPs': the goal is to launch non-scripted content in France on the Group's channels and then distribute them worldwide.
'Guess my age', a gameshow in which the contestants have to find out the exact age of six complete strangers, is Vivendi Entertainment's biggest success. Launched in July 2016 on C8, it has been broadcast in nine countries since then: in Italy (a huge success with more than 175 episodes on TV8), Russia, Germany, Hungary, Slovakia, Romania, Austria, Czech Republic, and Belgium.
'Cash Island', a gameshow in which ten contestants go on a treasure hunt on an island, was well received on French C8 in September 2017, with an average 600,000 viewers.
'Time's Up', a gameshow based on the famous board game, did well too, whether on French channels Télétoon+ (adapted for kids) or on Comédie+.