Vivendi partners with Sciences Po on CSR issues related to media and cultural industries
Published on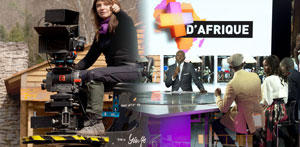 Vivendi and the prestigious higher education school Sciences Po in Paris have partnered to foster the public debate on corporate social responsibility (CSR) concerning media companies and the cultural industries.
Two major issues will be addressed as part of this partnership in 2015: the role of women in artistic production and the contribution of culture in the sustainable development of the African continent.
To promote the role of women in music and cinema contributes to strengthen social cohesion, to stimulate innovation and the revitalize the economy. This is a CSR issue for Vivendi who co-organizes a conference on March 26 at Sciences Po in Paris with academics and representatives from the whole cultural industries' value chain.
Vivendi also supports Sciences Po's ambitious policy of merits scholarships to attract the best talents from the African continent. Vivendi and Sciences Po will launch an award on cultural diversity in the second half of 2015 to celebrate the tenth anniversary of the UNESCO Convention on the Protection and Promotion of the Diversity of Cultural Expressions. The best essays written by students on the theme "Culture, media, and sustainable development in Africa" will be published on the website Cultures With Vivendi.
---
© Larry D.HORRICKS / STUDIOCANAL
© Sébastien GABRIEL / CANAL+ AFRIQUE