Discovering talents in all their diversity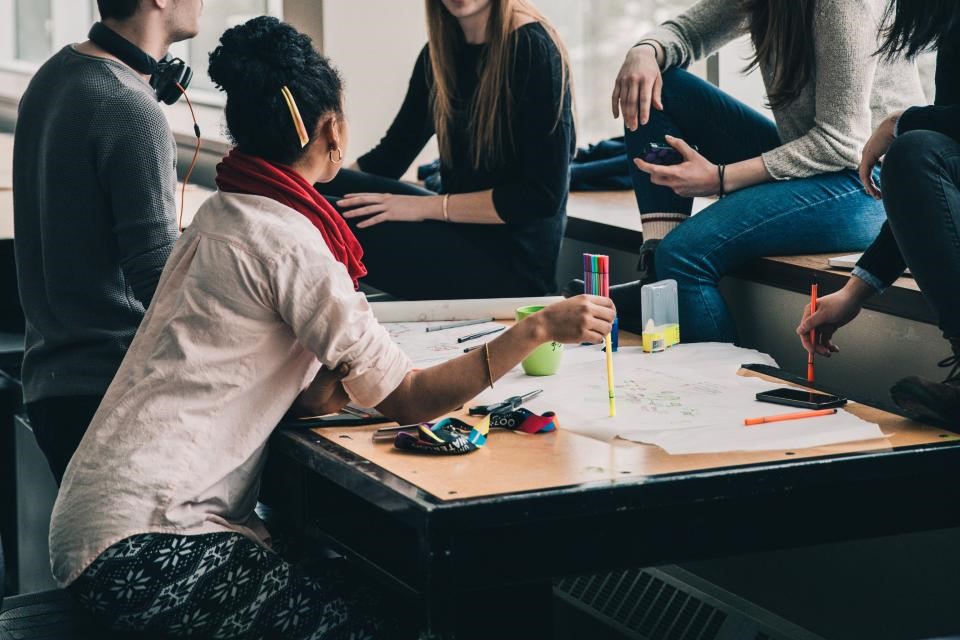 Diversity and inclusion, the company's biggest strength 
Talent diversity is a source of creativity that drives our group's business performance. With employees in 81 countries, diversity is an integral part of Vivendi's identity, and of our determination to contribute to the development of the countries in which we operate. All the group's companies are committed to promoting diversity within their organizations, actively pursuing policies promoting equal opportunity and combating discrimination. 
Vivendi is a longstanding signatory of the Diversity Charter in France, as is Canal+ Group. Gameloft, BETC (Havas Group) and Sejer, the Editis group's Education & Reference division, joined the initiative in 2019.  
UMG, in partnership with the University of Southern California, is continuing its work with the Annenberg Inclusion Initiative, the world's leading think tank on increasing diversity in film and television, whose mission now extends to the music industry.  
In the United Kingdom, Havas Village has drawn up its own Diversity and Inclusion Charter, highlighting the importance it places in these issues for the benefit of its employees. A Mental Health Fitness program was also set up to help employees feel good in the workplace.   
Gender equality 
Key figure: 51% of group employees are women and 49% of managers are women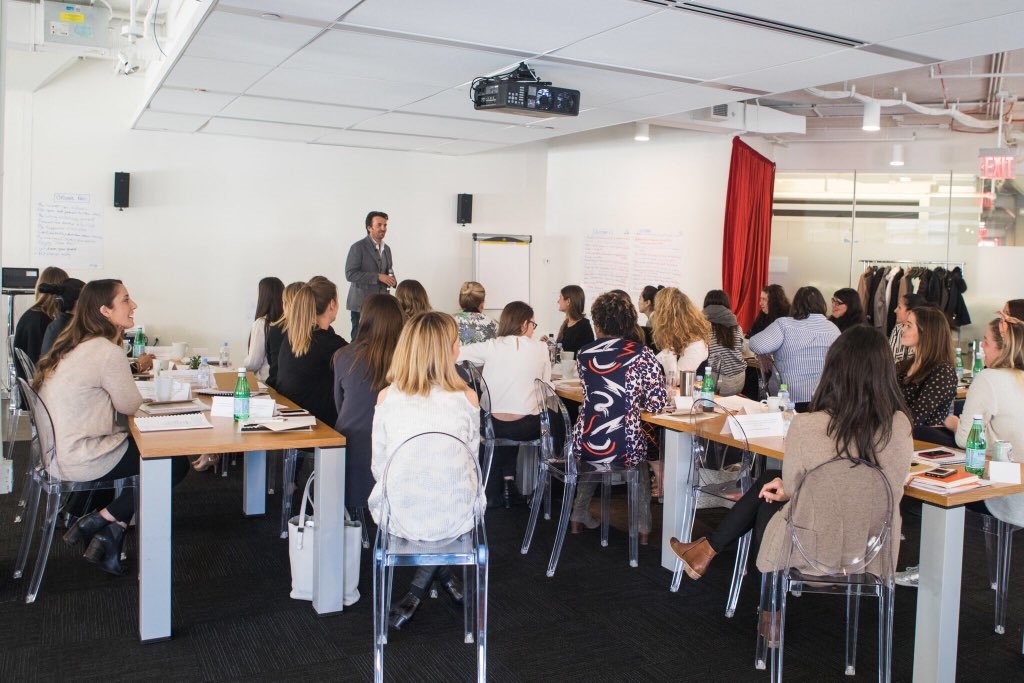 [Image: "Femmes Forward" program, @YannickBollore on Twitter] 
Vivendi's commitment to diversity lends special importance to equal career opportunities for men and women. 
All the group's businesses share the same commitment to gender equality and have implemented action plans and social progress measures going beyond existing provisions. This commitment manifests itself in ensuring equal opportunities in career development, guaranteeing equal pay between men and women, and striving for a better balance between personal and professional life, taking parental needs into account. 
Other programs promoting changes in behavior and combating stereotypes have also been introduced at other group entities, including the development of women leadership and individualized support, contributions from role models to enable women employees to draw inspiration from the success stories of women in predominantly male positions. 
The group's entities offer an array of training, coaching and leadership programs, including "Andiamo" at Vivendi, "U.M. SHE" and "Universal Music Women's Network" at UMG, "Femmes Forward" and "Fast Forward Woman" at Havas, and "Boost'Her" and "Women On Board" at Canal+ Group.  
The Supervisory Board and Vivendi group as a whole firmly uphold the importance of gender parity and diversity within management. A target has been set to raise the percentage of women on executive committees at the group's main business units. 
The Supervisory Board currently comprises 11 members, including six women. The Supervisory Board has set a target to appoint one woman to the Management Board by the end of 2020 and another in 2021. 
Women now represent 35% of the members of the Vivendi Executive Committee. The objective for 2020 is to have 40% women members.  
Employment and integration of workers with disabilities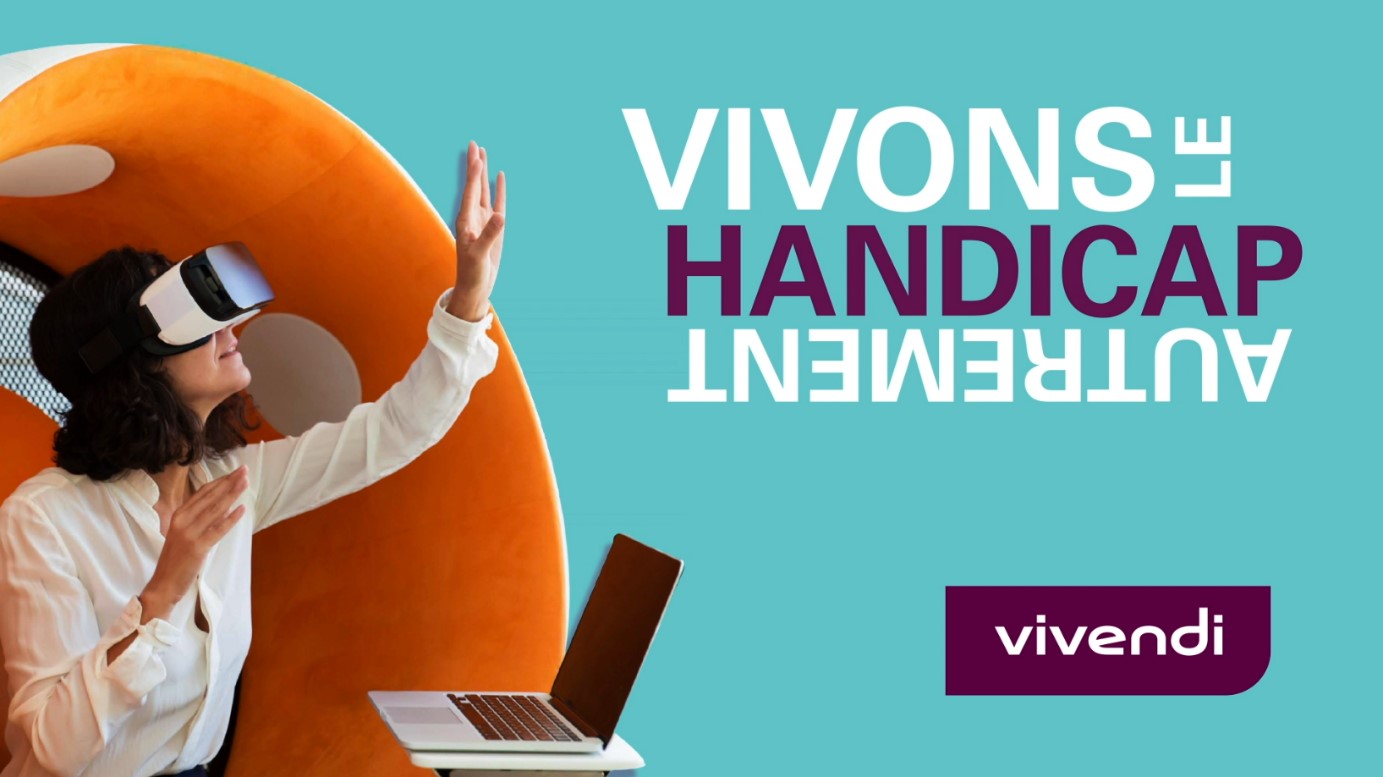 [Image: poster of virtual reality sessions organized at the Vivendi headquarters during European Disability Employment Week] 
Integrating people with disabilities and combating discrimination against them are principles adhered to within the group, and the various entities have made a commitment by implementing a responsible, consistent and sustainable policy for the employment of people with disabilities. This commitment is built on key priorities, resulting in a comprehensive approach that takes into account the specific nature of the business and local law. Objectives include establishing partnerships with experts and organizations that foster inclusion, and training and educating employees. The group's companies staged several events during the 2019 European Disability Employment Week, such as at the Canal+ and Vivendi head office, where virtual reality sessions were provided for employees to help them better understand and measure invisible disability. 
Talent engagement and retention 
Vivendi firmly believes that the group's primary strength is a direct result of the dedication of its people, and that their individual talents contribute to its success. The group must therefore be able to offer all its employees an environment that can meet their career expectations. This encourages each business and each subsidiary to develop and implement initiatives adapted to their activities and the regions in which they operate to provide employees with a good work environment and quality of life in the workplace. 
The group's ability to attract, support and promote talent is vital to ensuring its long-term success and that of its talent. The human resources (HR) function has a decisive role to play in the company's strategy, activities and development, matching employee expectations with opportunities to develop and thrive within the constantly changing environment of Vivendi's businesses. The different business units strive to offer experiences, career paths and development opportunities that are consistent with their teams' aspirations, fostering collaboration, agility and cross-functional efficiency to allow creativity and originality to flourish. 
Mindful of how important detecting and overseeing talent is from a strategic point of view, Vivendi's HR teams apply a talent management and development policy that calls for commitment from all internal stakeholders. In all of their host countries, the group's subsidiaries implement a vocational training policy suited to the needs of its businesses and the rapid changes they undergo, making skills development and managerial coaching a major component of their training policies. Examples of such policies are Be The Change, a program offered by Canal+ to develop leadership and change management skills in an environment of new challenges, and Havas Lofts, a comprehensive learning experience developed to give employees an insight into how the Havas Group is organized and run. 
Well-being, health and safety in the workplace 
Well-being, health and safety of employees in the workplace are issues that concern the entire group. Policies are rolled down to each business unit, which implement action plans and preventative measures that are adapted to each activity and that respect local laws and regulations wherever the group operates. At Vivendi, 94% of group employees benefit from health coverage. 
Supporting local initiatives and development 
[Photo credits: XLP] 
Throughout the year, the group and its subsidiaries contribute to local initiatives on issues such as combating discrimination and the fight against inequality, with a special focus on projects that are both efficient and inclusive. For example, Vivendi has invested in the local economy and skills sharing drives, as illustrated by the partnership with the LINCC (Les Industries Numériques Culturelles et Créatives) innovation platform in France, the training program for sound engineers launched by the group in Mali in 2006 and held at the studios of singer-songwriter Salif Keita, as well as the Canal+ University initiative aimed at training video journalists in Africa. 
Since 2008, the Vivendi Create Joy solidarity program has been working to develop individual and collective talents through projects in music, film, content creation, video games, live performance (comedy and stand up, for example) and journalism. The group's commitment through its businesses to helping young adults flourish is the driving force being several partnerships. These include partnering the equal opportunities programs of Sciences Po and ParisDauphine universities, and French non-profit Agir pour Apprendre, supporting educational initiatives at the Théodore Monod technical school in Noisy-le-Sec, near Paris, France. 
The group's entities roll out specific programs to develop young adults and nurture precious future talent. One such example is UMG's backing for the OnTrack program run by London's The Roundhouse venue, which offers musicrelated vocational training for NEETs (young adults "Not in Education, Employment or Training"). Sixty-five percent of the students from the 2019 program have already found employment, and 94% of students from the 2018 program are now employed. 
Read all about Vivendi's "Discovering talents in all their diversity" commitment on pages 62 to 71 of the group's 2019 Universal Registration Document. 
Reporting and performance 
This section will contain the updated reports in reverse chronological order.