Our sphere of influence in human rights
Vivendi is one of the rare multimedia groups to occupy a leadership position across the entire value chain of content business. Aware of the human and cultural influence that the group exerts over millions of customers and citizens, Vivendi strives to define its specific contribution to the respect for human rights through a direct link with its content production and distribution business.
Vivendi puts into practice one of the OECD Guidelines for Multinational Enterprises: "Enterprises should respect the internationally recognized human rights of those affected by their activities" or the preamble to the UN Global Compact, which encourages businesses to act in favor of human rights "in their sphere of influence" (see table below).
Linking the "core" CSR issues to human rights allows the group to integrate this vigilance into its governance (extra-financial reporting, information verification work on the part of its auditors, inclusion of these issues in the variable compensation of senior executives) and its strategy.
This approach was applauded by the Worldwide Movement for Human Rights (FIDH), which, in November 2014, added Vivendi to its Libertés et Solidarité socially responsible investment fund (Sicav), a fund managed by Banque Postale Asset Management since 2001. In particular, FIDH recognized "the innovative efforts undertaken by Vivendi to understand, measure and improve its impact on human rights." FIDH noted that "establishing and reporting on indicators measuring the impact on human rights of the content distributed by Vivendi is especially innovative." FIDH also encourages Vivendi to continue its efforts and to pursue its policy in relation to dialogue.
Respect for all human rights is therefore a valuable corporate asset that contributes fully to companies' reputations and to their performance.
Vivendi's "sphere of influence" in human rights at the center of the group's value creation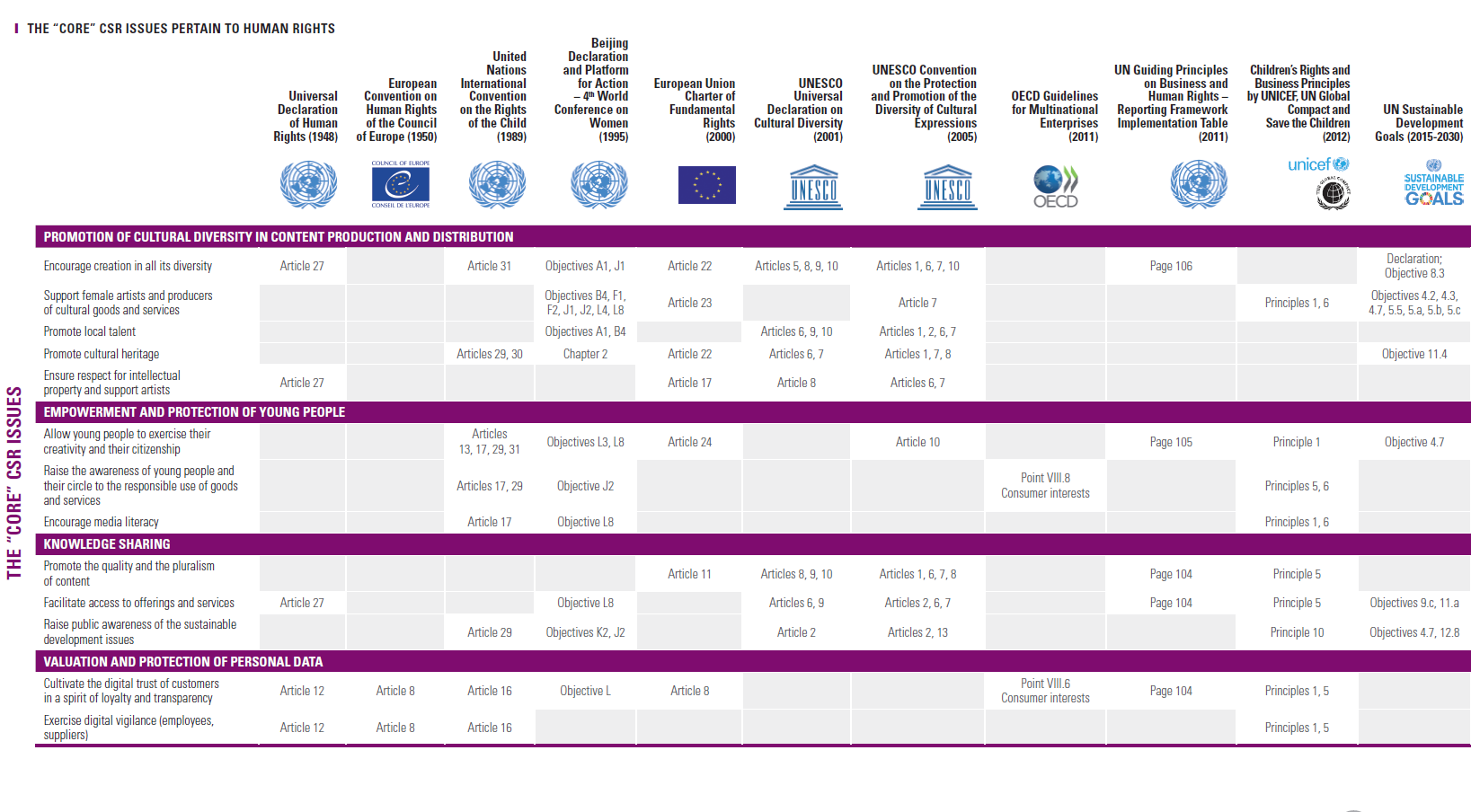 To find out more, please refer to the 2015 Annual Report.
Update date: