Responding to the climate emergency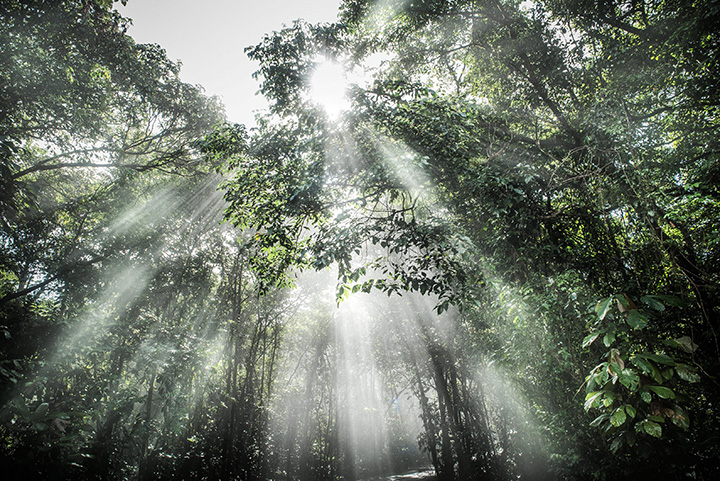 [Image: Canal+ "Création Originale" – Guyane] 
Four years after the Paris Climate Agreement, which saw governments from 195 countries come together to commit to curbing global warming, it has become clear that no country is able to achieve this goal without the support of the private sector. That is why Vivendi has chosen to include combating climate change and protecting the environment in its key commitments. 
Operating across the value chain through its subsidiaries – from talent discovery to the creation, production and distribution of content – Vivendi's main challenges consist in combating climate change and protecting the environment, because, in the long term, culture needs a sustainable ecosystem in which to thrive. 
Vivendi's different businesses face quite different issues, which is why each has set up specific environmental action plans to take full account of their specificities. The group's broader environmental policy is coordinated by Vivendi's CSR Department, where a dedicated member of staff is in charge of organizing and coordinating a network of environmental officers in place in the subsidiaries and contributing to the promotion of best practices identified across the group. 
In 2019, Vivendi signed up to the French Business Climate Pledge, and in 2020 the group will commit to the Science Based Target initiative in order to define its low-carbon trajectory in line with the Paris Agreement. 
With a view to strengthening disclosures on the climate impact of its activities, Vivendi refers to the recommendations of the Task Force on Climate-related Financial Disclosures (TCFD) (see concordance table below).  
Reducing the direct and indirect carbon footprint of Vivendi

'

s activities

 
Key figure: in 2019, 17% of the electricity used by the group was generated using renewable energy sources.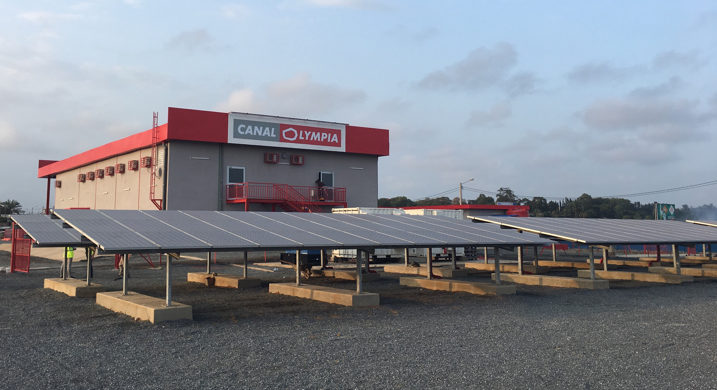 Reducing Vivendi's environmental footprint involves rolling out a low-carbon strategy through group initiatives in the following areas:  
Implementing environmental management systems for sites and certification for buildings

 

Raising awareness of environmental issues and impacts among employees

 

Managing and reducing energy consumption and using low-carbon energy

 

Using resources and the circular economy

 

Business travel

 
Environmental impact of content

 

Environmental challenges of digital content

 
Among the many initiatives taken in 2019, a few examples are set out below: 
Universal Music Group 
In 2019, UMG continued with the rollout of software designed to optimize the energy consumption of its computers. Its deployment across some 6,000 computers in the Americas, EMEA and APAC regions in 2019 is expected to save more than 400 kWh of electricity and avoid more than 240 tons of CO2. 
Canal+ Group 
In order to limit the environmental impacts of production and co-production filming, in December 2019, Canal+ joined Ecoprod, a collective bringing together public and private broadcasters, production support structures, government experts and other stakeholders. It was created in 2009 to encourage the audiovisual sector to take its environmental footprint into account and unite it around this cause.  
Havas 
Havas has continued to promote the "Climate Solidarity" initiative launched with its clients at the end of 2018 and run by the agencies Havas Paris, Havas Events and BETC to offset the carbon footprint of all their audiovisual, print, digital and events production. In 2019, more than 100 clients were involved in this initiative, which offset nearly 5,600 metric tons of CO2. 
Vivendi Village 
[Visual of a CanalOlympia concert] 
Energy supply is a major challenge in Africa. Supported by Vivendi, the CanalOlympia project consists of a series of fully energy-independent movie theaters and performance venues currently being rolled out across the continent. 
Using our influence to raise awareness about the climate emergency

 
[Image: Canal+ "Création Décalée" – L'Effondrement] 
For Vivendi, the fight against climate change also involves awareness-raising initiatives aimed at the general public, through content produced by the group. 
The different businesses are highly committed to combating climate change, as demonstrated by the following projects: 
Tana, an Editis group publishing house, has instituted a responsible label applying to both its editorial line and the production of its works. The editorial line aims to promote the shift towards a more environmentally respectful world by showcasing five "green" trends including practical ecology (cooking, home, nature, well-being, etc.), survivalism and the climate. 
Canal+ Group has produced and broadcast several programs to raise awareness about environmental protection, including the documentaries Terrains brûlants and Energy Observer, les messagers de la Terre. In fiction, the
eco-produced mini-series L'Effondrement was inspired by environmental disasters, giving viewers a front-row seat to a hypothetical emergency through an anthology of episodes, including Station-service, which won a prize at the Deauville Green Awards in the Informative Films category. 
Read all about Vivendi's "Responding to the climate emergency" commitment on pages 53 to 57 of the group's 2019 Universal Registration Document. 
[Greenhouse gas emissions tables – [TCFD] 
Update date: