Dialogue with all the Group's Stakeholders
As part of its corporate social responsibility (CSR) policy, Vivendi maintains regular and constructive dialogue with all its partners: investors and analysts, representatives of national, European and international institutions, professional organizations, the academic world and NGOs.
A regular and constructive dialogue
Vivendi contributes to proposals made by the UNESCO chair "To move forward in sustainable digital development" and takes part in the discussions of the French Digital Council, in the work of the Sustainable Finance Commission of Paris Europlace, in the discussions of the International Integrated Reporting Council (IIRC), and also in the European Youth Parliament's workshops.
Vivendi also participates in the ministerial committee for gender equality set up in France by the Ministry of Culture. The group is a founding member of the French Study Center for Social Responsibility (ORSE), and of the CSR Media Forum. It also contributes to the work of the French Institute of Directors (IFA) on the role of the Board of Directors to address CSR.
Moreover, Vivendi and Sciences Po have entered into a partnership the aim of which is to foster public debate on corporate social responsibility in the media and cultural industries sector.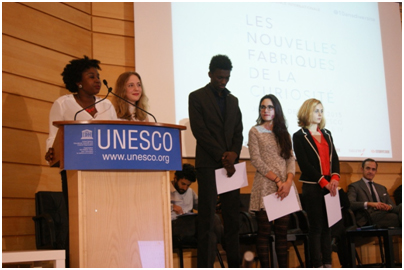 Award ceremony for the Sciences Po – Vivendi Media CSR Innovation Prizes
Since 2006, Vivendi has launched a cycle of CSR meetings between the Chairman of the Management Board and civil society members. Therefore, in 2015, the Chair of Vivendi's Management Board organized a meeting with representatives of civil society (institutions, artists, financial community, start-ups and the academic world) to discuss the responsibility of the different players in relation to cultural diversity.
Two innovative digital tools: Culture(s) with Vivendi and Vivoice
Because discussions with stakeholders bring new ideas and suggestions to any group that keeps abreast of its partners' concerns, the CSR department has created two innovative digital tools: the website Culture(s) with Vivendi and the CSR web radio Vivoice.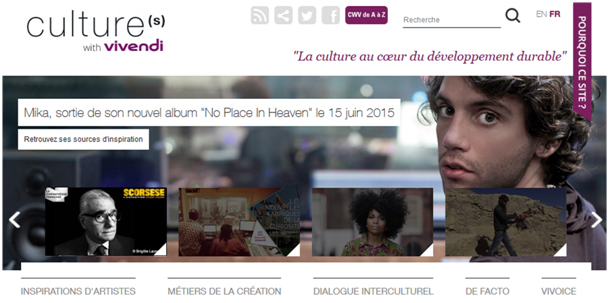 Culture(s) with Vivendi has actively pursued its objective of showing all the ways in which the cultural industries and the media sector have a role to play in fostering economic growth, strengthening social cohesion, encouraging intercultural living together and promoting innovation. The website also showcases the wide array of artists signed by the group and the different professions within the media sector.
@CulturesWith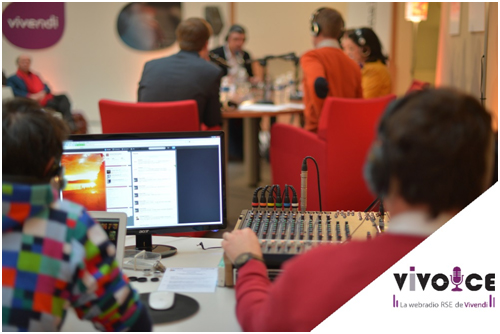 Vivoice is Vivendi's favored media to dialog with the group's stakeholders. CSR topics are regularly discussed in special programs and interviews with those who are engaged in CSR.
@WebradioVivoice
Update date: