An Integrated Reporting Approach illustrating the Creation of Shared Value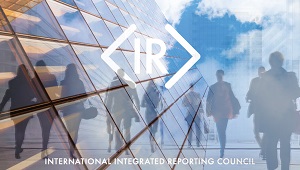 Driven by the desire to better assess the contribution made by CSR to the results obtained by the Group in the performance of its various missions, Vivendi has introduced an integrated reporting approach. This exercise gives the stakeholders a summary grid where they can read the group's fi nancial and non-financial performance, its growth drivers, and the value it generated.
This approach provides an illustration of the materiality of the CSR issues linked to the group's activity, which exerts a human, cultural and intellectual infl uence over millions of customers and citizens. It is a fact that societal priorities top the list of the company's concerns and commitments. In a highly competitive international environment , it is therefore important for Vivendi to demand the utmost in innovation, not only in its ability to discover and empower talent, in services offered and its musical, cinematographic or audiovisual content, but also in its vision and responsibility to society. The media and cultural industries sector, while contributing to the revitalization of the economy, also contributes to global harmonious development and to learning to live together.
Launched in 2013, the pilot project, devoted to cultural capital, has been widened to an international scope in accordance with the commitments made. The results show that producing musical, cinematographic and audiovisual content reflecting rich cultural diversity is in the public interest (societal value) and gives the group an edge over its competitors (financial value).
The Management Board and the General Management raised the profi le of this pilot project by introducing it into the company's integrated management. This momentum is expected to be sustained in the coming years.
2014 Integrated Reporting Approach