Apprentis d'Auteuil: digital projects serving young people
Vivendi Create Joy supports several initiatives lead by Apprentis d'Auteuil that combine digital tools with innovation and creativity.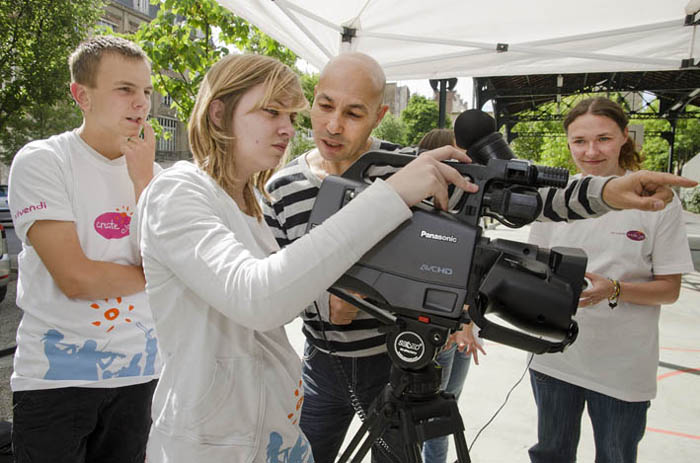 © Alice Sidoli
In this workshop in Château-les-Vaux, young people learn reporting techniques under the guidance of professionals. Interviews, editing, sound – nothing is left out. The teams opted to go a step further and have participants put their production skills to work for local charitable organizations and to help promote educational messages distributed to other schools.