Committee target
The Vivendi shareholders' Committee allows the group to be closer to its individual shareholders and to know their expectations, needs and thoughts. Thanks to him, Vivendi enriches its communication with the individual shareholders.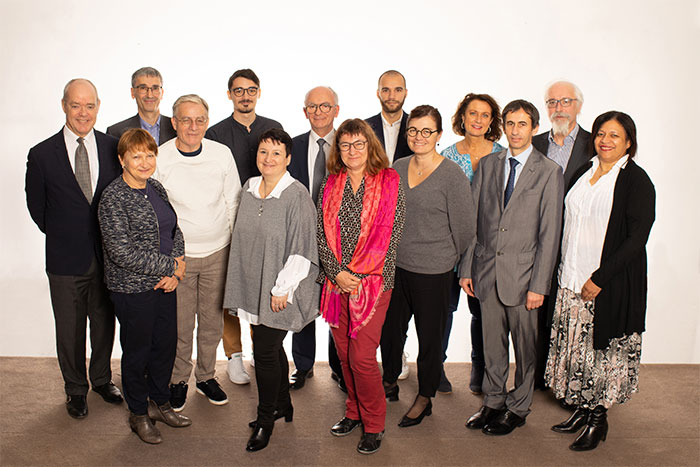 The celebration of Vivendi's Shareholders' Committee 10th anniversary.
On June 20, 2019, Vivendi's Shareholders' Committee celebrated its 10th anniversary. An evening was organized at L'Olympia where "Le Point Virgule fait son Olympia" was performed. During this humorous evening, members of the various sessions were able to meet, reconnect and interact.
The Group would like to thank all the members for their participation work and good humor throughout these ten years.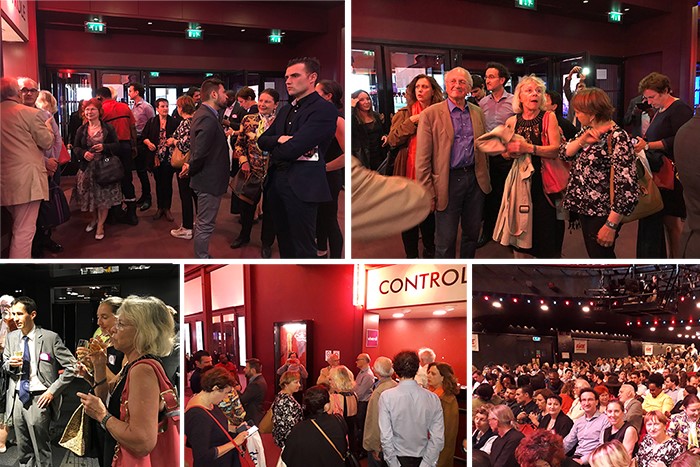 Vivendi Shareholders' Committee
The Shareholders' Committee aims at bringing Vivendi closer to its shareholders and to better know their expectations, their needs, and opinions, thus enriching the group's communication with its individual shareholders.
Some of its members will be renewed. You can apply by calling us on 0805 050 050 (Toll-free number from a landline in France) or + 33 (0) 1 71 71 34 99 (for calls from outside France) or sending us your application file.
Composition
The Committee comprises ten people, two of whom being employee shareholders representatives.
A shareholders' Committe involved in Vivendi's acts
Vivendi's Shareholders Committee and Create Joy, the group's solidarity program, recently teamed to make a dream come true. Cathy Boutard, a member of the Committee, always wanted to go to Brazil and serve as a volunteer. The dream became a reality last October and November when Cathy spent her time giving French lessons in the favelas of Rio. She volunteered for Agencia do Bem, a Brazilian association supported by Create Joy.
This is the first example of such an initiative and, we definitely hope, by all means the first of many more to come!
http://us5.campaign-archive1.com/?u=323d8c76fc8b3e5542efc7eb8&id=5fda386f20&e=e85fdc5dc0
http://www.facebook.com/TheVivendiCreateJoyFund
Contact the Committee
If you wish to send a question to, or share your views with, the Committee, a dedicated mailbox is at your disposal.
Send an email.
Meetings
The Committee meets at least three times a year. One meeting takes place after the half year earnings announcement. Another meeting is held before the Shareholders' Annual Meeting, which is attended by the Committee members.
Application
Members are elected for a two-year, renewable term. The first meeting was held in September 2009. If you wish to be apply to become a member, please read the Shareholders'Committee Charter.
The Shareholders'Committee Charter.
Download the application to join the Sharleholders Commitee Charter.