Canal+
Canal+ Régie turns up the volume with Universal Music
Canal+ Régie Digital is now offering Universalmusic.fr, video content (music videos, music news and artist profiles) and its music web TV, Off TV, for all types of screen (computers, mobile devices, IP TV, connected TV). It is thus expanding its music offering, which already included D17, Canalstreet.tv and the Canal+ Music platform, and affirms its positioning as the leading video media source for the 15-34 age group. In honor of this event, two promotional offers with targeted content, Muzik and Generation Y, have been created. And thanks to their respective areas of production expertise, Canal+ Régie Digital and Universal Music can also offer innovative, creative advertising strategies (special initiatives, brand content and more).
---
Universal Music Group
Katy Perry releases Prism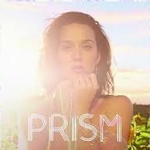 Ever since "I Kissed A Girl," the song that made her a star in 2008, all of Katy Perry's releases have been big hits. The young Californian is also the first woman to have five No. 1 titles from the same album (Teenage Dream). Following the success of this multi-platinum album, Perry is back with her third album, Prism, heralded as the most eagerly anticipated of the year. The lead single, "Roar," has already penetrated France's Top 10 best-selling singles list.
---
SFR
SFR Jeunes Talents – Paris Photo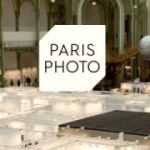 At Paris' Grand Palais from November 14 through 17, 2013, SFR will give amateur and professional photographers alike the chance to see work from the five winners of the seventh SFR Jeunes Talents – Paris Photo competition. SFR will be giving Alex Cretey Systermans, Thibaut Derien, Gabriela Kaszycka, William Lakin and Julien Mauve the chance to exhibit their work at the leading international photography fair. This year, SFR plans to surprise Paris Photo's visitors by inviting them to be photographed free-of-charge by award-winning photographers in a studio set up for the occasion. The souvenir photos will be printed and signed for the visitors to keep and share via social networks.
---
Maroc Telecom
MT2E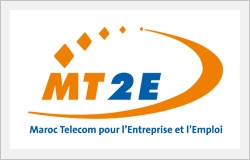 Created jointly by Maroc Telecom and Vivendi, the Association Maroc Telecom pour la Création d'Entreprises (Maroc Telecom Association for Business Creation) continues to provide financial support to students from disadvantaged families to help them pursue higher education and to assist young developers who want to create a business. Since 2006, when it was founded, the association has been distributing excellence awards to the most deserving graduates of the 16 regional academies in the country, granting scholarships in Morocco and abroad and helping to develop small businesses in various fields, thus contributing to job creation.