Canal+ Group
HBO series on Canal+, D8 and D17
Canal+ and American studio HBO have signed a licensing agreement covering all new HBO series for the coming five seasons. The agreement covers all of the group's premium, special-interest and free channels. In a second pay screen or unencrypted mode, Canal+ subscribers and viewers of D8 and D17 will be able to watch such HBO series as Game of Thrones, Girls, The Newsroom and Banshee. Canal+ will hold all associated rights for broadcast and VoD on all devices including connected TV, smartphones, tablet computers and game consoles.
---
Activision Blizzard
Introducing Hearthstone: World of Warcraft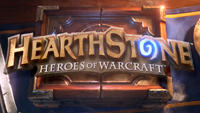 Blizzard Entertainment presents Hearthstone, a free online card game set in the universe of Warcraft®. Players choose one of nine iconic World of Warcraft® heroes, and each one plays his or her turn. They cast magic spells, use weapons or supernatural powers and invoke powerful characters to crush their adversaries. The goal is to reduce the adversary's life points to zero, bearing in mind that each character begins with a total of 30. The Beta version will soon be available. The game will initially be released for PC and Mac, and later for iPad.
---
Universal Music Group
Carla Bruni's eleven Little French Songs

After selling nearly three million records in France and around the world, Carla Bruni is back with Little French Songs, her fourth album, recorded at Labomatic Studio by Bénédicte Schmitt. The album features 11 songs written by Bruni herself. The songs show the influence of the French chanson tradition's greats, such as Barbara and Georges Brassens; there's even a nod to Charles Trenet in an Italian version of Douce France. This album will coincide with Bruni's return to the stage – the artist will be touring France this fall.

www.universalmusic.fr
---
SFR
4G earns SFR customers' approval
In November 2012, SFR became the first operator to offer 4G solutions to the general public. It has also received feedback from its first users, and published the results of a satisfaction survey conducted by TNS Sofres from March 15 to 21, 2013. The study confirmed the benefits of 4G for its users, who see the arrival of this new technology as a very welcome and groundbreaking change (78% of users stated they would prefer not to return to 3G). Users have been won over by 4G's performance, which contributes to the development of usages suitable for mobility (videoconferencing, cloud, music and video). Although 4G is designed for use outside the home, it now rivals other residential connection types (wi-fi and connected PCs).
---
Maroc Telecom
New service: 0.facebook.com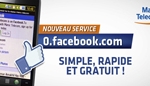 0.facebook.com is a simplified, fast, text-based version of Facebook's mobile site. Users can view their walls, update their profile, add new friends, send and receive messages and post comments. To access the service, customers need only type 0.facebook.com or zero.facebook.com into their WAP browser. Their mobile phone must be WAP-compatible, and the Mobilezone service must be activated. This service is free of charge for all Maroc Telecom mobile customers.
---
GVT
A new launch
This mounth, GVT launched its operations in other two important brazilian cities. Nova Iguaçu estimated population is around 800.000 people and Duque de Caxias is more than 850.000. Both cities are in Greater Rio de Janeiro metropolitan area. The company's initial investment in the region will reach approximately $ 100 million and is part of the expansion project of the company in the state of Rio de Janeiro.