« SFR Shopping » est une application qui permet aux enseignes d'étendre leur vitrine sur le mobile et ainsi générer du trafic en magasin. Elle est la première application qui compare les prix des produits à la fois chez des marchands en ligne et dans des magasins de proximité. Le consommateur peut ainsi décider en toute connaissance de cause s'il achète le produit en magasin et quel peut en être le meilleur prix. L'application présente également les meilleures promotions à proximité. « SFR Shopping » est une réponse en adéquation avec les nouveaux modes d'achats. Elle est disponible sur Android, iPhone et iPad.
---
Activision Blizzard
Uprising : nouveau pack Call of Duty: Black Ops 2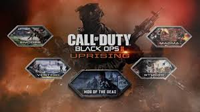 Activision annonce la sortie sur Xbox Live du nouveau contenu téléchargeable pour Call of Duty: Black Ops 2 Uprising. Les joueurs qui ont le season pass peuvent le télécharger gratuitement, pour ceux qui ne l'ont pas, il leur en coûtera 1 200 Microsoft Points. Ce pack comprend quatre nouvelles cartes multijoueurs: Magma, Encore, Vertigo et studio, ainsi qu'une nouvelle aventure pour le mode Zombies appelé « Mob of the Dead » qui se déroule dans la prison de Alcatraz. Comme pour tous les Call of Duty, le nouveau pack de cartes offre l'exclusivité aux joueurs Xbox 360 pendant un mois. Après, il sera disponible pour les joueurs PS3 et PC.
---
Universal Music Group
Jay-Z et Roc Nation rejoignent UMG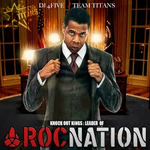 Universal Music et Roc Nation (label de musique américain créé par le rappeur Jay-Z) ont signé un accord de partenariat mondial sur plusieurs années. Roc Nation fonctionnera en tant que label indépendant au sein d'UMG. Les prochains albums de Jay Z, Rihanna et de nombreux artistes sortiront chez UMG à l'international. Lucian Grainge, Président-Directeur général d'UMG a déclaré : « …Cet accord constitue non seulement une plateforme dynamique pour les artistes émergents de Roc Nation, mais il élargit en outre nos liens avec Rihanna et représente un retour aux sources pour Jay-Z. Nous sommes tous ravis que Roc Nation et Jay-Z nous aient choisis comme partenaires, sachant que nous soutiendrons leurs artistes avec un niveau de ressources, d'expertise et de passion tout simplement inégalé dans le secteur… »

www.universalmusic.fr
---
Maroc Telecom
MobiCash fête ses trois ans !

Lancé en 2010, MobiCash est le premier service de paiement et de transfert d'argent par téléphone mobile au Maroc. Ce service innovant permet au client mobile de réaliser facilement des transferts d'argent ainsi que des opérations de type bancaire. Le client peut bénéficier d'une gamme variée de transactions et d'opérations courantes (déposer et retirer de l'argent sur son compte MobiCash dans toutes les agences Maroc Telecom et distributeurs agréés, et transférer de l'argent à ses proches partout au Maroc). Il peut également payer ses factures de téléphone mobile et fixe, d'Internet ou les factures d'un proche, et recharger son compte Jawal ou celui d'un proche, sans être titulaire d'un compte bancaire ni payer de frais de tenue de compte.
---
GVT
Présence dans 142 villes du Brésil
Cette semaine, GVT a inauguré ses services Internet haut débit, de télévision payante et de téléphonie fixe dans une nouvelle ville du Brésil. Située dans l'État de Santa Catarina, Gaspar compte 50 000 habitants. Avec ce dernier lancement, GVT est présent dans 142 villes du Brésil. La mise en place des réseaux de GVT à Gaspar a nécessité un investissement initial de 5 millions de R$ et a créé environ 40 emplois directs.
---
Groupe Canal+
Lancement de l'appli second écran du Grand Journal à Cannes

A l'occasion du 66ème Festival de Cannes (15 au 26 mai 2013), Canal+ lancera l'application second écran du Grand Journal. Cette émission quotidienne se transformera alors en « émission TV à feuilleter en temps réel » et offrira une re-contextualisation des contenus et des conversations des internautes avec un fil info autour des différentes rubriques du Grand Journal, enrichi par des « twitter cards » en vidéo, photo et texte. Le Grand Journal totalise plus de 650 000 fans sur Facebook et plus de 60 000 abonnés sur Twitter.