A+ Sport, the new African channel fully dedicated to sports
Published on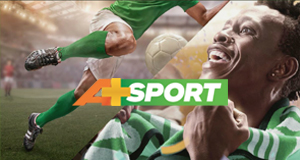 Launched today, A+ Sport is the latest channel created by Canal+ International and designed to thrill sports enthusiasts with a wide variety of African and international sports programs.
Subscribers can look forward to an impressive choice of programs including live coverage from the Jeux de la Francophonie, the final phases of the CAF Confederations Cup, Basketball Champions League, and more. Then, in September, Afrobasket and a number of all-new magazines will be covering sports news across the. A+Sport will also showcase Africa's breath-taking landscapes around its cycling races and marathons.
A+ Sport derives from A+, a brand that has emerged as the standard-setting family-friendly, up-beat and wide-open African channel in only two and a half years. A+ Sport ensures the strategic continuity of the Group in Africa, focused on accessibility and proximity.
A+Sport will be offered exclusively on the "Bouquets Canal+" packages and as part of the EasyTV DTT offer in Brazzaville and Pointe Noire in Congo, and in Kinshasa and Lubumbashi in Democratic Republic of the Congo.
>> See all the competitions proposed by A+ Sport here.