Canneseries Institute: Immersion in series creation
Published on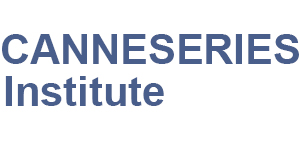 Leading up to the Canneseries Festival, we take a look at the Canneseries Institute, of which Vivendi is a partner with Canal+.
"France – England. Love, disenchantment, the French touch and Brexit": this is the theme proposed to the eight European scriptwriters selected by the Canneseries Institute, a writing residency that welcomes series scriptwriters until April 11, 2019 in Cannes.
Created under the Cannes Storytelling International Chair, set up by Vivendi/Canal+ Group, Université Côte d'Azur (UCA) and the City of Cannes, this residency aims to provide outstanding support for scriptwriting.
For this second festival, led by the prestigious Berlin residency Serial Eyes, the scriptwriters have been working on a project for a series since March 5. They receive individual support, experiment with collaborative writing in a writer's room, attend masterclasses with the Création Originale and Studiocanal professional teams, and will have access to the Canneseries Festival. Each participant produces a preliminary bible and the pilot for a series (in 10×10' or 6×26' format).
This training program is a perfect illustration of Vivendi's eagerness to discover and support global creative talents of the future by providing a favorable setting for their development.
>> Watch our video on the Canneseries Institute midterm pitch.
>> See the press release (in French).
>> More information on the Canneseries Institute and the Canneseries Festival.