Le Crxssing, the festival where Paris and London meet
Published on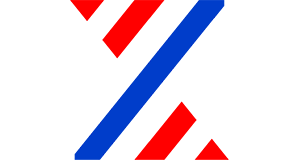 This new festival, initiated by Vivendi, brings together stars in music, comedy, film, fine dining, art and fashion from both sides of the Channel for what promises to be a major event at the heart of King's Cross in London.
A unique, unmissable event, where cultures from both sides of the Channel collide, where all artistic disciplines are expressed in full force: that's the concept behind Le Crxssing, the new festival by Vivendi.
It all kicks off on 22 September in King's Cross in London, a neighborhood undergoing a remarkable transformation, the place to be, where the majority of the 3,000 employees from Vivendi's various entities in Great Britain are based. The event will take place at the heart of the prestigious arts and design college, Central Saint Martins: we couldn't dream of a better setting! Just a stone's throw from St Pancras International station, where Paris and London meet.
Music, comedy, film, fine dining, art, fashion: the line-up is expected to entice all the senses. Antoine de Caunes and Eddie Izzard will serve as ambassadors of Le Crxssing, so rest assured there won't be a dull moment. The first is certainly one of France's most popular cultural exports, an undisputed leading figure in TV and film. The second is a world class comedian and fashion icon, whose surreal style is like no other.
The line-up features artists such as the "frenglish" comedian Paul Taylor, Scottish comedian Fern Brady and Grégory Marchand, the famous chef of the restaurant Frenchie. François-Xavier Demaison, director of Théâtre de l'Œuvre, will also be present, as will producer Marjane Satrapi, who will be participating in a debate that is sure to be refreshing.
The line-up features musicians and performers such as The Kills, Eddy de Pretto and Jordan Mackampa. Students from Central Saint Martins will also be performing, that goes without saying! But we can't name them all, and that's why a website was created for the occasion.
Le Crxssing has been made possible thanks to the determination of several companies, including Vivendi, Google, HSBC, Eurostar and Blue Solutions. A dozen partners have joined them, including EDF, the French Chamber of Commerce in Great Britain, Institut Français, King's Cross General Partnership, St Pancras Renaissance Hotel, LionTree, Ascential, Urban Partners, Atout France, Getlink, Sassy Cidre, Cylo, and Master & Dynamic and L'Occitane.
Participation in Le Crxssing was mainly by invitation this year. Le Crxssing aims to become an annual festival open to the general public from 2019. For more information, and for a chance to win an invitation!, check out the festival's website.