Studiocanal invests in RED Production Company
Published on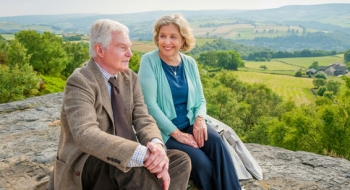 Studiocanal has taken a majority stake in one of the UK's most successful independent producers, RED Production Company.
Since its creation in 1998 RED has produced some of the UK's most popular and critically acclaimed drama series: from the groundbreaking Queer as Folk to the ratings-winning Scott & Bailey and most recently the double BAFTA-winning Last Tango in Halifax.
The Manchester-based indie has a proven track record of working with the industry's best writers to produce modern, innovative and entertaining programming. With this investment, Studiocanal aims to build on RED's successes by developing new UK productions as well as facilitating new, ambitious international series.
Studiocanal, a wholly-owned Canal+ Group subsidiary which also has a majority stake in German-based producer Tandem, continues its development into international TV series, strengthening its position as a European leader in content. The company's ambition is to replicate the successful business model developed for feature films, for TV series.
Photo : Last Tango in Halifax