The jazz event in Paris you don't want to miss
Published on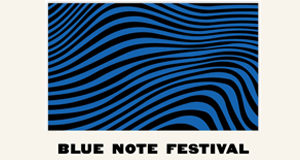 Van Morrison, Miles Mosley, Stacey Kent, Mark Guiliana and many more… The Blue Note Festival is back for a third time with a fantastic line-up!
After a successful premier in 2014, which brought together 5,000 people and a second event that welcomed 10,000 fans, the Blue Note Festival is back for a third time, in four Parisian venues to delight lovers of jazz and soul.
Co-produced by Olympia Production, Universal Music & Brands and Anteprima, the festival will run from 14-20 November and will host legendary artists, as well as fresh talent to the party.
What to watch: Van Morrison, who made his mark in the 1960s and 1970s with hits such as Gloria, American singer Stacey Kent with the Orchestre Symphonique Confluences, general public shows such as "Jazz Loves Disney" with André Manoukian feat. Imany, China Moses, Hugh Coltman and many more. But the Blue Note Festival will also welcome fresh talent such as the brilliant double bassist, Miles Mosley, and a series of concerts dedicated to the new generation of underground jazz, featuring trumpeter Yazz Ahmed, Ruby Rushton and more.
It promises to be an unforgettable event!
Blue Note Records is Universal Music Group's legendary jazz label. For 75 years, its catalogue has blended the broad history of jazz –  from blues to bop, avant-garde to mainstream, soul to folk – with talented artists such as Duke Ellington, Miles Davis, Herbie Hancock, Norah Jones, Gregory Porter and Marcus Miller …
>> See the line-up of the Blue Note Festival.