Paddington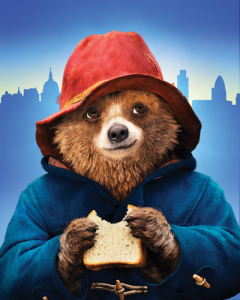 Vivendi took full ownership of the Paddington brand worldwide in 2016, including such activities as live entertainment, video games and theme parks. The movie released by Studiocanal in 2014 topped the international box office for a non-Hollywood-produced family movie. Paddington 2 will be released in November 2017 alongside a video game produced by Gameloft, with many other activities planned around the iconic brand.
In June 2016, Vivendi acquired through Studiocanal Paddington and Company Limited which owns all the intellectual property rights apart from publishing rights in Michael Bond's classic children's character Paddington Bear. At the same time, it acquired The Copyrights Group Limited which acts as merchandise licensing agent for Paddington Bear, as well as representing several other famous literary properties.
The Paddington brand is now part of Vivendi Village to ensure its smooth development across the whole Vivendi value chain.
The Paddington movie, released late 2014, was Studiocanal's biggest success with a global box office of close to US$ 300 million. Paddington 2, still produced by David Heyman (Harry Potter,…) and Studiocanal, featuring Hugh Grant as the "bad guy" in the story, was released in November 2017.
Furthermore:
> Vivendi and HarperCollins Children's Book, home of Paddington Bear publishing for sixty years, presented on April 5, 2017 a ground-breaking, six-year deal for world publishing rights.
> In September 2017, Gameloft's development studios initiated the development of 'Paddington Run', the official game of the second Paddington movie, for iPhone, iPad, iPod touch, Android, and Windows Phone. They are closely collaborating with creative teams from Studiocanal and The Copyrights Group.
> In September 2017, Vivendi and UNICEF announced a long-term partnership that will see Paddington becoming a champion for children in support of UNICEF, and furthering UNICEF's goal to promote the rights of children all around the world.
> In October 2017, The Copyrights Group and MackMedia announced the arrival, at Christmas 2017, of Paddington at Europa-Park, the largest seasonal theme park in the world located in south-western Germany, where he will be a central feature of the England themed area.