Vivendi Brand Marketing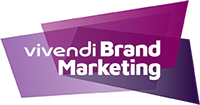 Created in 2019, Vivendi Brand Marketing provides expertise and compelling content to brands worldwide.
It provides insights services and strategy consultancy for major companies and brands looking to meet today's growing consumer expectations for powerful and meaningful content.
Vivendi Brand Marketing combines Havas' deep knowledge of consumers and brands, with the creativity, production and distribution skills of Vivendi's other businesses.