Vivendi Sports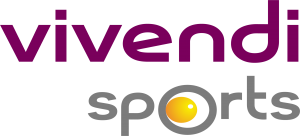 Vivendi Sports is a Vivendi Village business whose aim is to design and organize sports competitions on the African continent as well as in Europe.
After having organized, in 2018 and 2019, the Tour de l'Espoir in Cameroon, the first of six races in the Union Cycliste Internationale's under 23 years of age Nation's Cup) which was held for the first time on the African continent, Vivendi Sports has enabled the latter to return to international boxing competitions through Jab & Vibes, held in Dakar, Senegal in October 2018.
Vivendi Sports has also created the ARES Fighting Championship, a professional Mixed Martial Arts (MMA) league based in Dakar. Founded thanks to the ambition of Robins Tchale-Watchou, Managing Director of Vivendi Sports, and of Fernand Lopez, founder of the MMA Factory and ARES Sports Director, this league aims to become the largest MMA platform on the African continent and in France.
Sports have always been a main focus of Vivendi's development. The most popular and prestigious sporting events are broadcast on its television channels. Canal+ Group is the sponsor of many sporting competitions in the various countries where it operates. Its teams continuously reinvent the way events are covered and broadcast, and its journalists and commentators are standard-setters in the field.
The competitions organized by Vivendi Sports are part of the international federations' competition roster and the results are ratified by them.
Vivendi Sports' competitions closely interact with the Group's different activities. The competitions take place as much as possible at or close to a CanalOlympia venue, are associated with live concerts and benefit from an important coverage by the Canal+ television channels.